We're back at Bett – Come and say hello on stand NG40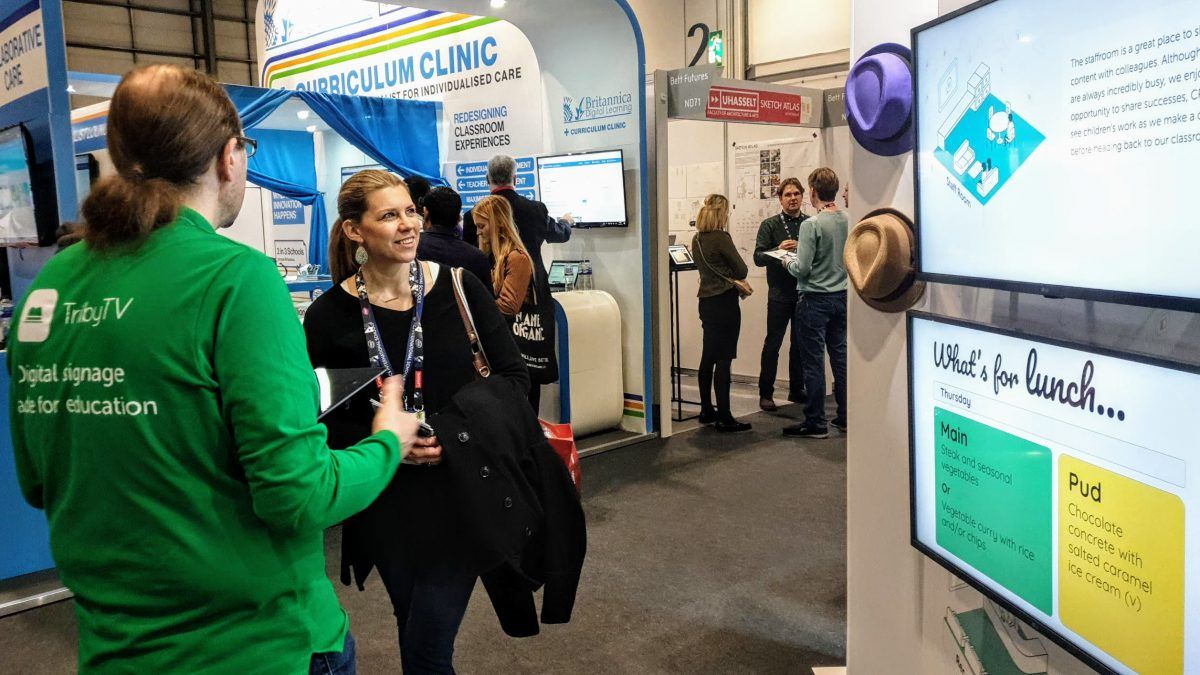 IT'S finally here… well almost! On the 23rd of March, the coveted EdTech event returns for an epic three day extravaganza. It's pretty safe to say that after a year's sabbatical, the team at TrilbyTV are itching to return to the Bett Show to meet new schools and say hello to those we are already working with.
This year at Bett – Stand: NG40
We'll be in attendance this year at stand NG40, sharing and showcasing digital content with TrilbyTV. Our team will be offering support for our current users, helping them to improve their digital signage strategies, while chatting to key educators from across the globe about how they can create cohesion within their school community.
We're on the Jamf Learning Trail!
This year, TrilbyTV are proud to be alongside our friends at Showbie and Explain Everything on the Jamf Learning Trail, where there's plenty of prizes to be won!
The trail will take you on a journey to learn how you can transform your classroom experience using Apple technology. The Jamf Learning Trail is child's play! Complete each of the following steps in any order you please and don't forget to scan the QR code at every stop along the way:
Visit the Jamf stand (SF51) to start the trail
Go to the Showbie stand (NG53) next
Venture to the TrilbyTV stand (NG40)
Attend the Explain Everything presentation
Come back to the Jamf stand to collect your Chilly's bottle. You will also be entered in the daily prize draw for a chance to win prizes like an iPad and an Apple TV!*
*Terms & conditions apply.
ANME Trail
We're also one of 15 companies that are taking part in the ANME Trail where there's plenty of fantastic prizes to be won! Pop over to NetSupport's stand (SK51) to catch up with some of the Ambassadors and take part in the ANME Trail! Look out for #ANMETrail on Twitter and click here for more info.
*Terms and conditions apply
So come by, say hello to us at stand NG40 and we'll happily demonstrate how you can #SwitchOnYourSignage!