ViewSonic Education Solution - Speak to our Edtech specialist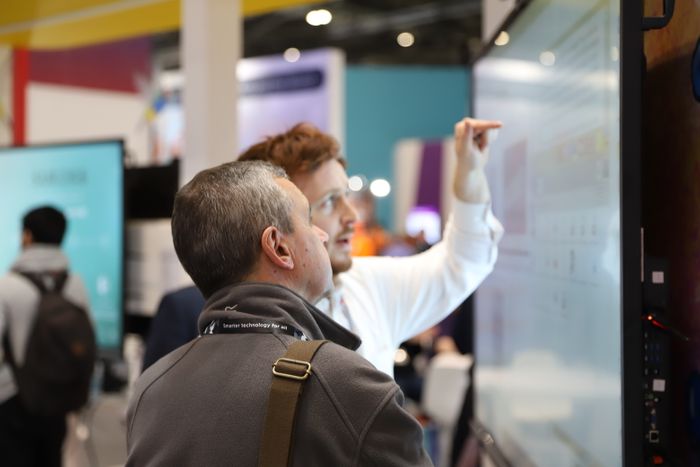 At ViewSonic, we are playing our part in the digital transformation of education. Engage learners, streamline teaching, and improve outcomes both inside and outside the classroom.
ViewSonic understands the trend towards blended learning. We are helping to deliver new methods of merging face-to-face teaching with digital media and new technologies.
We are creating purpose-built solutions in partnership with our education customers. Working with institutions, we are creating cohesive solutions from the initial problem statement all the way to implementation. Help ensure a smooth digital transition by working with a ViewSonic Education Advisor from beginning to end.
From interactive whiteboards to touchscreen monitors for distance learning, ViewSonic offers a full range of hardware and software solutions combined with the resources and support necessary to make the most of our unique education solutions. Whether you are part of a large institution or a one-on-one tutor, ViewSonic Education is your trusted partner on your path to digital transformation.
We provide educators in the digital age with with the tools they need to engage and empower learners of all ages one classroom, auditorium, or personal workstation at a time.
We understand that one size does not necessarily work for every situation. We will work with institutions to align, develop, plan and implement holistic solutions.
Get in touch and speak to our edtech specialist anytime!
For more information, please visit www.viewsonic.com