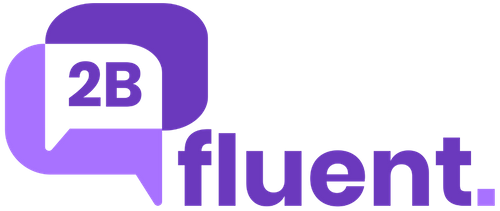 2Bfluent ltd
Hall: Bett Hall Stand: FS29
| Bett Futures
| New Exhibitors
2Bfluent revolutionises language learning, merging the traditional classroom experience with the dynamic world of online, one-to-one interactions. Our platform empowers students to practise speaking foreign languages directly with qualified native speakers. It's not just about mastering a new language; it's about transforming the way students communicate.
Imagine a learning environment where your school continues its excellent curriculum, whilst also offering students a weekly adventure into real-world language practice. Each session with 2Bfluent is more than just a lesson; it's a step towards building undeniable confidence – not only in speaking a new language but also in their personal growth and expression.
Our innovative approach ensures that sessions are not just educational, but also engaging and enjoyable. We make learning a fun experience that students look forward to. Whether it's French, Spanish, German, Mandarin, or any other language, your students will experience a remarkable improvement in their speaking abilities.
Join us!