What is required to gain entry into Bett?
We require all attendees (visitor, exhibitor and contractor personnel) to pre-register in advance of arrival at the venue.
Your badge will be sent to you to print at home, ensuring a quicker and simpler entry process.
You may be asked to demonstrate proof of COVID-19 status for entry to the event. This will need to be one of the following:
Proof of completion of a full course of vaccination 2 weeks prior to arrival.
Proof of a Negative Lateral Flow Test result, taken within 48hrs of arrival.
Proof of a Negative PCR Test result, taken within 48hrs of arrival.
Proof of natural immunity shown by a positive PCR test result for COVID-19, lasting for 180 days from the date of the positive test and following completion of the self-isolation period.
Please note, UK-based visitors can use their NHS Covid Pass, and international visitors, the equivalent from their country of origin.
Are face coverings required?
We are a mask friendly event! It is no longer mandatory to wear masks however we strongly encourage anyone visiting or working inside the venue to wear a face-covering, especially when in enclosed or crowded spaces.
Will there be temperature checking?
At this time, we do not intend to introduce temperature checking.
What about my contractors?
All personnel entering ExCeL London may be checked, so should prepare for this eventuality. This includes the organisers.
Will children be checked ?
Anyone under the age of 18 will not have their COVID status checked.
How do I register the result of my negative lateral flow test?
To make sure you have proof of your negative lateral flow test you must report your result to the NHS. You can do this via one of the below options – you will need the QR Code, or the ID number from the test strip to report your result.
Report online – (fastest) Visit: www.gov.uk/report-covid19-result
OR
Report by telephone - Lines are open every day, 7am to 11pm
119 (Free from mobiles and landlines)
How do I get my COVID Pass if I'm a visitor from Scotland?
If you live in Scotland, you can find out how to obtain your vaccination status on this website.
How do I get my COVID Pass if I'm a visitor from Wales?
If you live in Wales, you can find out how to obtain your vaccination status on this website.
How do I get my COVID Pass if I'm a visitor from Northern Ireland?
If you live in Northern Ireland you can supply paper proof of vaccination from your GP, or alternatively show a negative lateral flow test result.
What do I need to do if I get contacted by track and trace during the event?
In this circumstance you would need to follow government advice at the time of the event.
What should I do if I feel unwell or am displaying COVID 19 symptoms?
If you feel unwell with symptoms of COVID-19, please do not attend. Should you begin to feel unwell with symptoms of COVID-19 whilst onsite, please leave the event and follow current government guidelines.
If you receive a positive test result notification while in the show, please leave the venue immediately and follow NHS Guidance.
What happens if I do not have the NHS app?
Proof of a negative NHS lateral flow test taken within 48hrs prior to attending the event can be displayed via NHS App, SMS text, or via email.
Proof of vaccine can be displayed via the NHS App, NHS website or by downloading and printing off a PDF.
A non-digital letter is also available through the NHS website using the 'Get your coronavirus (COVID-19) vaccination status letter' service or by phoning 119.
Do I need to take a PCR test before attending the event?
Not necessarily. You can show proof of a full vaccination course or proof of a negative lateral flow test, if you are asked.
Lateral Flow tests can be obtained from gov.uk or at your local pharmacy.
If you require a PCR test, a list of providers can be found on gov.uk. Some of these providers also offer Express PCR Test Services.
Will there be any restrictions for international attendees?
It is the government's responsibility to manage COVID-19 status requirements at the borders. You can read information about requirements on entering the UKon gov.uk.
As event organisers it is our responsibility to manage all attendees on arrival at the event. We welcome international attendees on the basis they can prove their COVID-19 status as defined by the government at the time of the event.
Proof of vaccination status and test results demonstrated via the EU Digital COVID Certificate or the equivalent from outside of the EU, will be accepted if you are checked.
What do you mean by a full course vaccination?
Government website defines a full course vaccination as follows:
To qualify under the fully vaccinated rules for travel to England, you must have proof of vaccination with a full course of an approved vaccine.
You must have had your final dose of the vaccine at least 14 days before you arrive in England. The day you had your final dose does not count as one of the 14 days.
A full list of approved vaccines can be found on gov.uk.
What are the current restrictions for travelling to the UK from another country?
Please visit gov.uk for the most up to date travel restriction information.
Why might I need to prove my COVID-19 Status?
Current information and guidance, including that following the Events Research Program, suggest that verifying attendees COVID-19 Status is an effective way of reducing the risk of transmission among large groups. Studies of those who have received a full vaccination course demonstrate that the risk of carrying and transmitting the disease is vastly reduced.
For those not vaccinated, a lateral flow test has been proven as a reliable way of indicating if people are currently carrying the virus. Therefore, this evidence suggests that this is the best way for us to reduce the risk of transmission within the event.
How do I show proof of my COVID Status?
If you are a resident in England:
Via the NHS COVID Pass which lets you share your coronavirus (COVID-19) vaccination records or test COVID-19 status in a secure way. International visitors can present the equivalent from their country of origin.
OR Proof of your negative Lateral Flow Test (please see details further down).
Where is the nearest testing centre for PCR tests?
The nearest testing centres (for PCR tests) are at London City Airport and London St Pancras International, click here for more information. Please check these locations before arriving.
How do I access the NHS COVID Pass?
Access the NHS COVID Pass through the NHS App
You can access your NHS COVID Pass through the free NHS App on a mobile device such as a smartphone or tablet. Proof of your COVID-19 status will be shown within the NHS App.
Access the NHS COVID Pass through the NHS website.
You can view your COVID-19 status online and download or print it as a PDF document. To access the service, you'll need to register for an NHS login if you do not have one already. NHS login registrations may take longer than usual when there are high numbers of requests.
If you do not have access to a smart phone, computer or tablet You can request an NHS COVID Pass letter:
Or by calling 119 (select the 'NHS COVID Pass service')
To find out more about the NHS COVID Pass click here.
Please note the NHS App (which contains the NHS COVID Pass) is different from the NHS Covid App used for Track and Trace.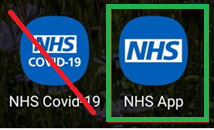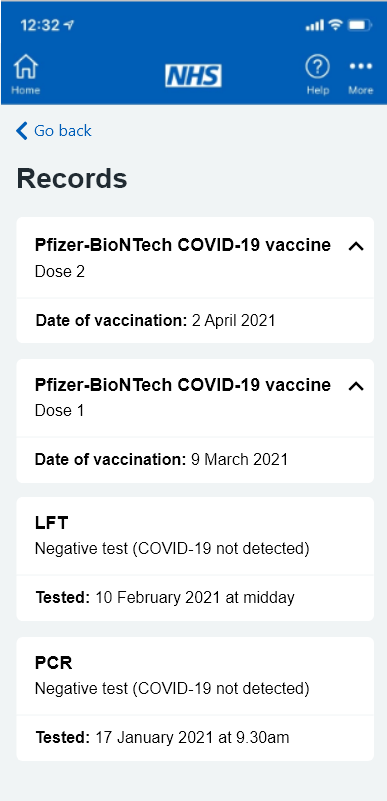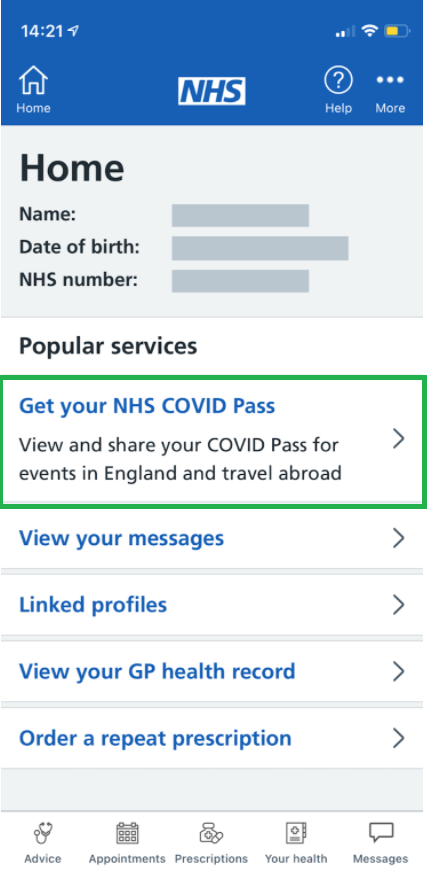 How will ExCeL manage ventilation?
Ventilation has been increased, improving fresh air circulation in line with latest CIBSE (Chartered Institution of Building Services Engineers) guidance and recommendations.
What is ExCeL's cleaning regime?
The ExCeL Cleaning Team have been trained to deliver new cleaning procedures. This includes ensuring all touch points, as well as seating in conference and meeting areas are regularly wiped with chlorine-based cleaning fluid. They have installed a Nimlok Entry Management System (NEMS) at the entrances of all bathrooms, located along the boulevard, to assist with managing the flow of people. Specific waste management procedures are in place to manage the safe disposal of PPE and testing materials.
How will in-hall and stand cleaning be managed?
ExCeL will continue to have responsibility for cleaning aisles and organiser offices. Cleaning in these areas will be conducted using a chlorine-based cleaning fluid. Exhibitors are responsible for stand cleaning. If an exhibitor requires a dedicated cleaner this can be arranged via the Exhibitor Manual, at a cost.
Will there be hand sanitiser stations?
Hand sanitisers will be provided throughout the public areas of the venue, including the lorryway. There will also be stations located in the halls and on features. We would strongly advise that all exhibitors provide their own sanitiser for their stands.
How will catering operate?
Hospitality, stand catering and retail services will be provided in line with latest government guidance, working closely with ExCeL London Hospitality and our boulevard retailers. Please note that all transactions for food and beverage will now be cashless. For more information about the retail units, opening times and the menus, please visit: www.excel.london/visitor/food-drink.