Unlocking Potential: The Transformative Power of Creativity in Education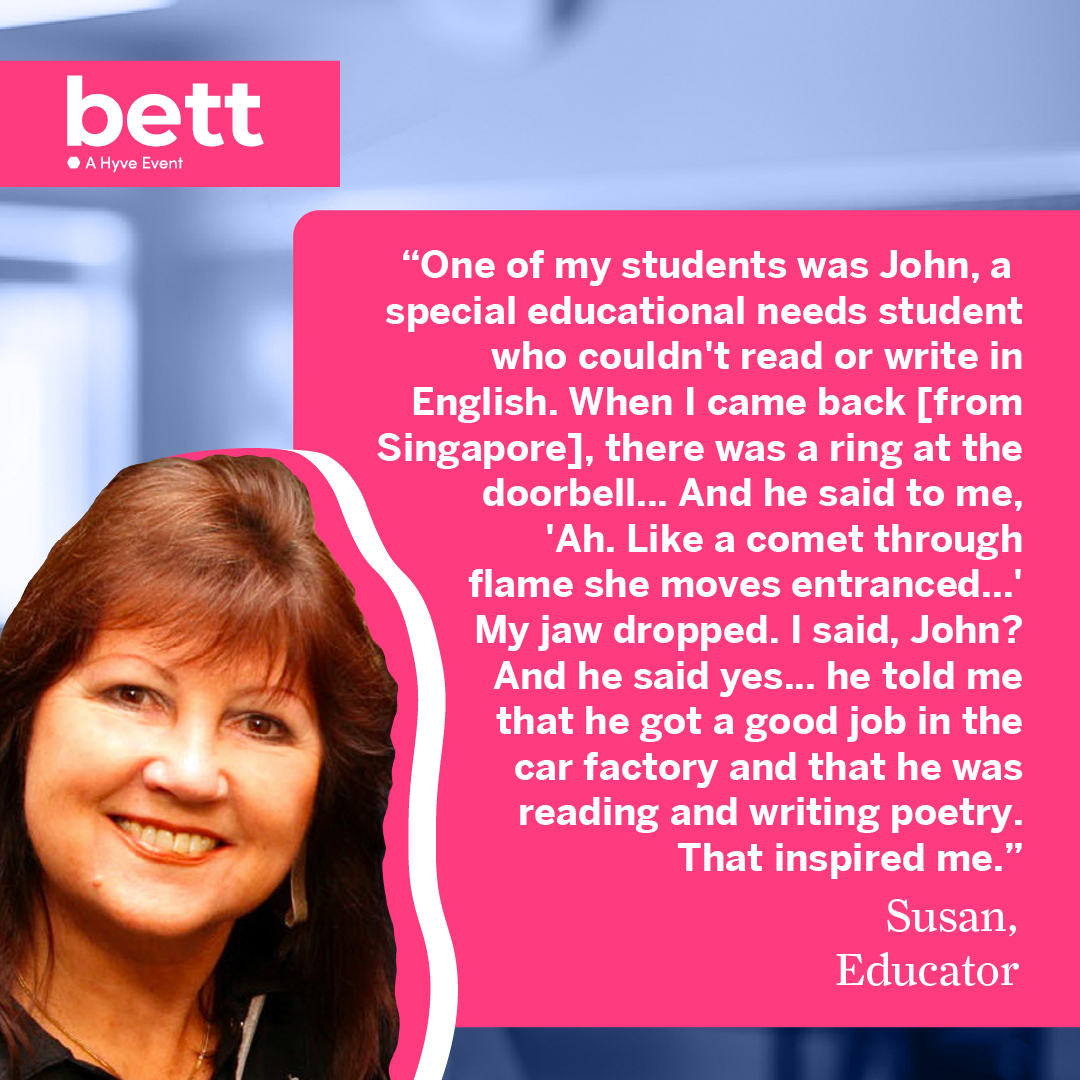 In the world of education, there are tales that bear testament not only to the power of learning but also to the transformative impact of creative teaching. Susan Hillyard's experience with a student named John is a story of such transformation — a vivid illustration of education's potential to change lives.
Educators worldwide aspire to make a real difference in the lives of their students. Susan Hillyard, a seasoned educational professional with a global footprint, recounts an encounter that epitomises this transformative journey. John, a pupil with special educational needs, initially struggled with literacy, a challenge that threatened to derail his future. However, through the innovative use of drama and creativity in teaching, Susan catalysed a remarkable change.
Returning from Singapore to her home, Susan was greeted not by the troubled youth she once knew, but by a confident man, proudly reciting poetry — a skill once believed to be beyond his grasp. This encounter wasn't just a reunion; it was a revelation of John's newfound abilities and his securing of respectable employment. It's a clear demonstration that when education transcends traditional methods and embraces creativity, it can empower students to exceed expectations and find their voice in the most unexpected ways.
Susan's story is a beacon for all in the educational sector. It reaffirms the belief that every student holds untapped potential and that educators are key in unlocking this treasure. Through creativity and a tailored approach, barriers can be broken, and learning differences can become strengths. John's journey from a silent struggle with literacy to articulating verses of poetry is a testament to this philosophy.