Planet eStream
Stand: NH52
Distance Learning
Educational/Instructional Software
Learning Management Systems
Learning Materials
Connectivity & Communication solutions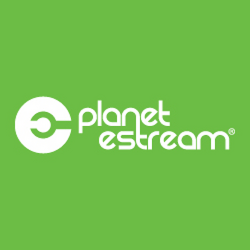 Planet eStream is a Secure Unified Media Platform that directly supports hybrid and blended learning, providing educators with simple-to-use tools for creating and sharing their digital learning resources with students, both in and out of the classroom.
Secure YouTube Style Media Library
TV & Radio Resources including The BBC Digital and Shakespeare Archives
Live Streaming, Lecture and Lesson Capture
Interactive Videos
Microsoft Teams and Google Classroom Integration
Integrations with VLEs, Parent Portals and More
Photo Management
Digital Signage
New - Live Streaming, Lecture and Room Capture
Planet eStream offers a scalable and cost-effective solution for organisations looking to live stream, record and archive lectures, lessons and more.
New - Planet eStream and Microsoft Teams
Planet eStream's Microsoft Teams App enables educators to share and view digital resources stored on Planet eStream securely within the Teams environment. They can also access dedicated tools for uploading media, including their recorded Team meetings.
Address
Birkenshaw
United Kingdom