NetSupport
Stand: NJ53
Distance Learning
Educational/Instructional Software
Leadership & Management
Africa
Asia
Australia
Europe
Middle East
North America
South America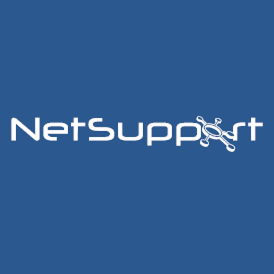 Since 1989, NetSupport's market-leading products have been providing a complete solution to manage school-wide IT, safeguard students and teach across mixed learning environments (in school and remotely). Try all our solutions for free and discover how they can help your school.
Address
Peterborough
United Kingdom
R.I.S.E. magazine aims to be a forum for everyone working within the education sector to share teaching and learning experiences, new initiatives and inspire others.

The addition of safeguarding features to classroom.cloud allows schools to monitor and capture concerning activity, enhancing their ability to provide a safe online learning environment at all times.

NetSupport today announced that classroom.cloud will now further enhance students' online safety at all times – and, critically, in any location – by including integration with Microsoft Teams.