Learning 3D
Stand: FS16
CPD Training
Educational/Instructional Software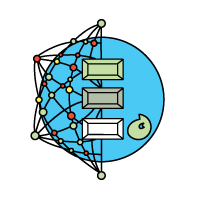 Spencer 3D is a suite of tools that support the educational, social, emotional and mental health development of young people.
These tools are provided for professionals, caregivers and young people to help them understand their strengths and areas for development, then provide them with strategies and recommendations to strengthen their personal learning profiles.
The tools range from the generic, measuring every students' development of Attributes and Skills, to specialised tools identifying learner behaviours that are preventing them fully accessing mainstream education.
Caregivers and learners are part of this triangle, so Spencer 3D has included tools to help parents/caregivers provide better support for their child and for learners themselves to think about their own mental health and well being.
Address
Salisbury
United Kingdom