Whizz Education
Stand: NJ31
Education Services
Assessment services
Distance Learning
Africa
Asia
Australia
Europe
Middle East
North America
South America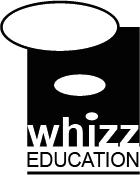 Whizz Education is your partner accountable for learning outcomes, achieved by applying cutting-edge technology and deep domain expertise on the most pressing problems in education. Since 2004, our work has reached over a million students in learning environments ranging from the UK, US and Middle East to low-income communities in Africa and Mexico. We design and implement virtual learning solutions that embrace the unique needs of disparate teaching environments and deliver accelerated learning outcomes.
Address
London
United Kingdom
COVID-19 has wreaked havoc on students' learning.  Despite the heroic efforts of teachers placed under extraordinary pressure, many students have struggled during the past year due to a situation whic ...

Whizz Education has been nominated for two Bett Awards:  for Class Aid or Education Support, and Primary Digital Learning Product – Numeracy & Maths.
Recently many educators and educational leaders have been talking about 'the learning gap' and how to fill it. The coronavirus was a hugely challenging time for everyone and continues to have an impac ...
School of the Nation: Improving our results in the Cambridge International Exams in partnership with Whizz Education.