VAMK - VAMK – Vaasa University of Applied Sciences
Stand: NB51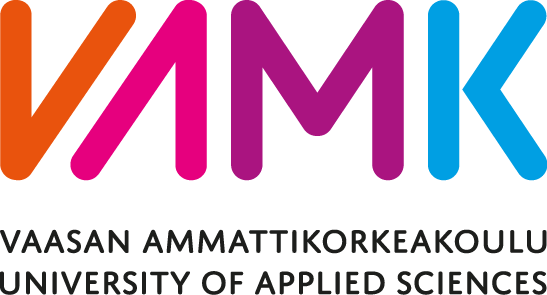 VAMK is a modern and international University of Applied Sciences situated in Vaasa. Western Finland. We provide high-level theoretical and practical oriented education in Finnish and in English, both at Bachelor level as well as professional Master´s degree level.
VAMK has over 3500 students and out of them around 350 are international degree students. More than 45 different nationalities are represented at VAMK.
Our university is located in the heart of Vaasa, which has more energy technology related companies than any other city in the Nordic countries. In our region, more than 160 companies work in the field of energy technology, and about 25 % of the employees of the Finnish energy sector work here. The overall turnover of these companies is about 5 billion euros annually, and therefore it is well justified to say that Vaasa keeps the wheels of Finland's economy rolling!