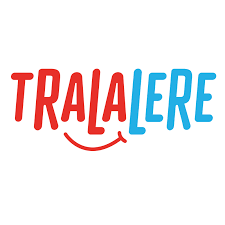 TRALALERE is a leading French producer of engaging resources for K-12 youth and educators. With a focus on how young people use digital media, TRALALERE offers cross-media educational programs, including serious games, audiovisual series, pedagogical platforms, and LMS, which are widely adopted by educational networks. As the operator of a national Safer Internet programme and a Code Week ambassador in the name of the European Commission, TRALALERE offers a collection of turnkey educational resources that help teachers, educators, and parents raise digital awareness, promote digital wellness and literacy, and teach coding.
Our innovation :
- Pioneers in digital education, promoting active pedagogy and critical-thinking education.
- Experts in digital literacy and digital parenting, in charge of the Safer Internet awareness programme in the name of the European Commission.
- Offering collection of innovative tools and resources, within a Learning Management System that's approved by educational networks and publishers.