SKILLDICT PLC.
Stand: NC61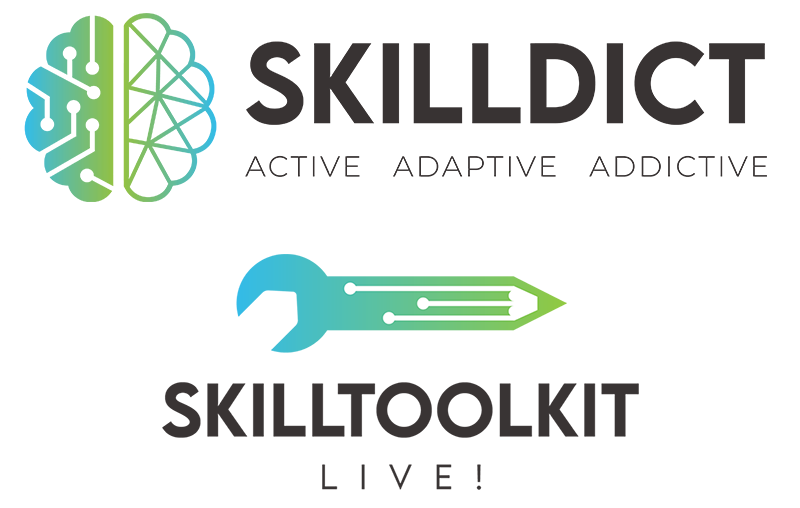 SkillToolkit Live! is a knowledge-management based adaptive eLearning platform, which supports our competence-based, activity-focused, practice-oriented digital pedagogical methodology for building better Knowledge, Skills and Abilities.
Knowledge-management based approach: our system separately stores every content element (e.g. pictures, videos, test questions, concepts, slides) in a dynamic database/filestore. The eLearning materials are built from these reusable elements.

Duplication-free: the content elements are reusable in any eLearning material in the training module system without duplicating them. If you modify the elements, they are automatically refreshed in the whole training module system.

Real-time, online Content Editor: You can use the WYSIWYG Editor to develop/modify eLearning materials in real time. Even authoring groups can work on the same material simultaneously. Wizards convert DOCX/PPTX files to materials quickly & you can modify them anytime with a few clicks.

Two possible ways of operation:

independent complex eLearning Platform,

additional functional module for traditional LMSs.