Robotix Learning Solutions Pvt Ltd
Stand: SG10
Artificial Intelligence
Coding
Robotics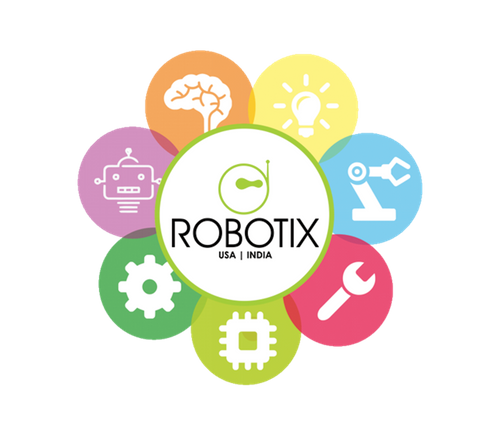 Robotix USA | India is a manufacturer of STEM & Robotic products used in schools globally.

STEM kits: Brick Math kit, STEM Maker Kit and Playbits | 100% Scree Free.
Coding Robots: Phiro Unplugged, Phiro Pro, Ta.Co Robobricks and Robobricks Micro:Code.
AI Robots: AI Lite and CV Pro.
The software tools used are Swish Cards, Scratch, Snap, Phiro Code, Make Code, MIT app inventor and Python.

AI World School is an online learning platform providing transformational AI & Coding technology education to students at home, to home schoolers and in K12 schools. The AI tools we use on our AIWS platform are Scratch AI extensions, Snap, MIT App Inventor and Phiro Code which are block based and are appropriate for ages 7 to 13. We use Python to teach AI, Data Science and a Virtual Driverless Car course to students of ages 13 to 18.

Contact : www.aiworldschool.com