Professional Language Solutions Ltd
Stand: ND31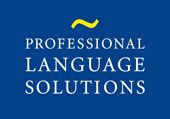 Professional Language Solutions Ltd and sister company Language Solutions International Ltd (www.langsols.com) offer tech-enabled, specialist language assessments and specific purposes language training.
We are a British organisation, headquartered in London, delivering our services worldwide through online, face to face and hybrid solutions.
Since we were founded in 1991, we have helped over 40,000 professionals in over 30 countries to improve and certify their language and communication skills for work.
Our Language Risk Assessments represent a digital language assessment tool for companies operating in safety-critical environments. LRAs are used to assess workers in manual jobs with high safety-risk profiles, in manufacturing, construction and other fields.
Address
London
United Kingdom