Planet eStream
Stand: NH52
Distance Learning
Educational/Instructional Software
Learning Management Systems
Learning Materials
Connectivity & Communication solutions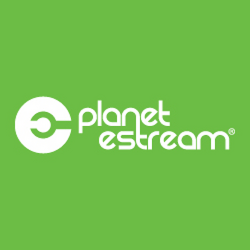 Planet eStream is a Unified Video Platform that provides schools, colleges, and universities with a central platform for creating, managing, and delivering their digital media resources. Educators benefit from simple-to-use tools for creating and sharing their digital learning resources with students to support blended and hybrid learning.
Highlights include…
Lecture and Classroom Capture
Digital Signage
Secure and Customisable Media Management System
Interactive Video-Based Quiz Tools
Photo Management
Live Streaming
Microsoft Teams, OneNote, Sway, PowerPoint and SharePoint Integrations
Integrations with popular VLEs and LMS Platforms
New for Bett 2022 - Game-Changing Live Streaming, Lecture & Classroom Capture Tools
Planet eStream's IP based capture tools simplify live streaming and recording of lessons. Everything is centrally managed via a web-based interface to provide a sleek and straightforward workflow, plus educators do not have to set up hardware or so‑ware. You can also securely broadcast your events internally and externally with ease.
Address
Birkenshaw
United Kingdom