Now Press Play
Stand: SK91
Classroom Resources
Apps
Curriculum improvement
Europe
Middle East
North America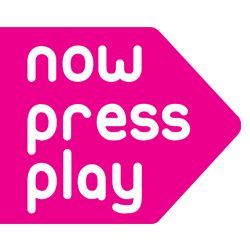 now>press>play is an award-winning immersive audio resource for primary schools that engages children in the curriculum through sound, story and movement with 80 Experiences.
In our Experiences every child is given a pair of wireless headphones. Immersed in sound, they become the main character in a story, meeting people, discovering places and solving problems on an educational adventure they'll never forget.
From climbing through the rainforest canopy in the Amazon, to fighting a woolly mammoth in the Stone Age, these audio adventures are a fun and inclusive way to engage children in the curriculum.
Benefits for children include increased engagement in learning, extends life-experiences, develops social and emotional skills, inspires quality writing, enhances literacy, and improves discussion skills.
"now>press>play is honestly the best thing I use in the classroom and it's changing the way children experience education so much for the better!" Year 4 Teacher
Address
London
United Kingdom