Now Press Play
Stand: SK91
Classroom Resources
Apps
Curriculum improvement
Europe
Middle East
North America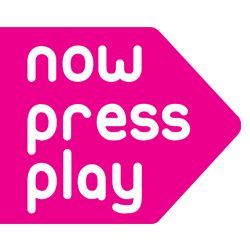 now>press>play is an award-winning, immersive audio resource for primary schools that inspires children to love learning by engaging them in the curriculum through sound, story and movement. There are 90 Experiences and 400 follow-on resources for the classroom.
In each Experience every child is given a pair of wireless headphones. Immersed in sound, they become the main character in a story, meeting people, discovering places and solving problems on an educational adventure they'll never forget.
From climbing through rainforest canopy in the Amazon, to fighting a woolly mammoth in the Stone Age, our inclusive audio adventures are uniquely designed to stimulate children's imagination. This child-centred approach to learning is proven to increase engagement, improve discussion skills, extend life experiences, develop social & emotional skills, and inspire children to produce quality writing.
"I was astounded by the quality and depth of the children's learning." Remi Atoyebi, Headteacher, Osmani Primary School
Address
London
United Kingdom