Schoolwatch / Digital Alerts
Stand: SJ11
Hardware
IT Services
Security & Risk Management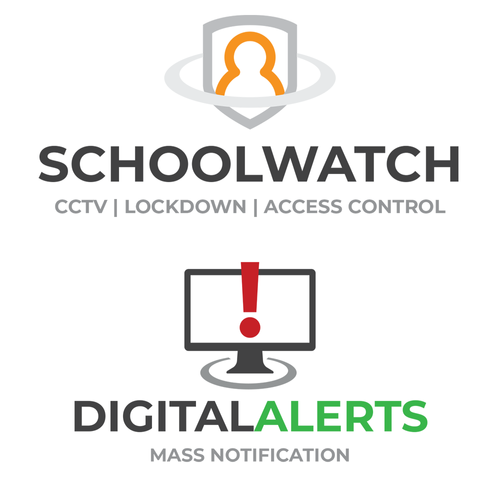 Schoolwatch
Schoolwatch has 30+ years of experience in the design, supply, installation, and maintenance of CCTV and Electronic Security Installations
Use our vast knowledge to design a bespoke solution to match your needs, timescale, and budgets.
We offer a 'one-stop shop' for school security comprising:
CCTV
Access Control
Digital Alerts
Lockdown Alarms
Network PA Systems.
Please visit us on Stand SJ11.
https://schoolwatch.co.uk
Digital Alerts
Simple, effective mass communication. Drive awareness and improve performance – our internal communication platform delivers the outcomes your organisation needs. With the click of a button from a desktop or mobile app, notifications can be sent to PCs and Macs, mobile devices, interactive projectors and email addresses, as well as audible speakers. Guaranteed to deliver unbeatable results.
Pop-ups
Push Notifications
Desktop and email Alerts
Digital Screens and Interactive Projectors
Network PA Systems and Audible Speakers
Please visit us on Stand SJ11.
https://digitalalerts.co.uk
Address
Henham
United Kingdom