Scale-Up Flanders
Stand: NK53
Education Services
Distance Learning
Europe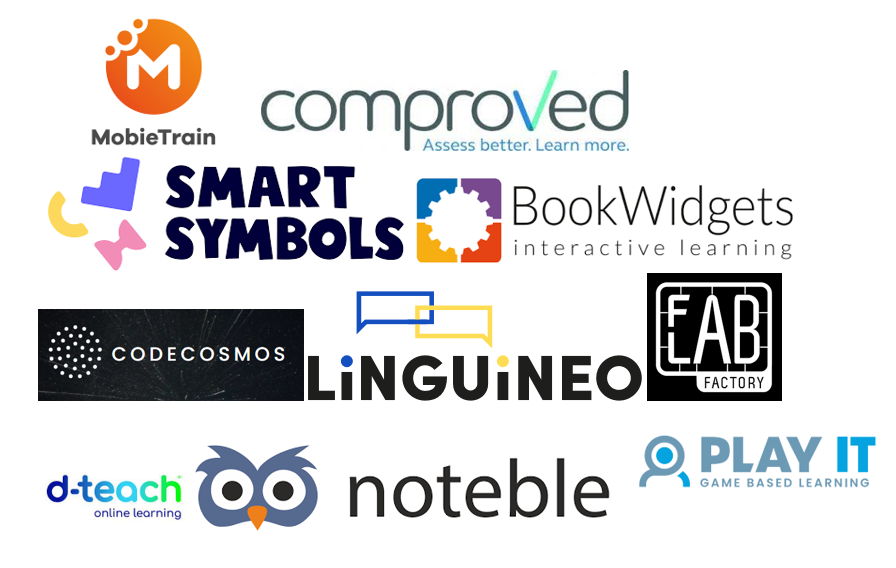 Scale-up Flanders
We're incredibly proud to bring a deligation of high-level EdTech Ventures to London.
| | |
| --- | --- |
| Smart Symbols | Online management platform for primary school teachers |
| CodeCosmos | Online learning platform to learn to code |
| Bookwidgets | Online content creation and evaluation platform for teachers |
| Signpost | A total solution for the ICT challenges of schools and education |
| FABLAB | Online learning platform for learners in makerspaces |
| d-teach* | Online learning school and online training school |
| Noteble | Online Student-Centered Learning Platform |
| Comproved | Online evidence-based comparing tool for higher education |
| Linguineo | Job specific language learning for professionals & newcomers |
| Play it | Game based learning platform to train employees |
| Mobietrain | Mobile-first microlearning platform for employees |
Short but powerful webinars on specific subjects related to online learning, learning experience design and instructional design with concrete examples and immediately applicable tips and tricks.

Many e-learning is 'a lot of blabla, but little boom boom'. A lot of text, many clicks on the 'next button', but hardly any learning activities that have real added value. A quick knowledge check afte ...
Hi, we are d-teach. We have started 10 years ago and have grown into d-teach online school and d-teach online training. D-teach online school is the first international 100% online school in Belgium.