Greenscreenbox by Monop
Stand: NG10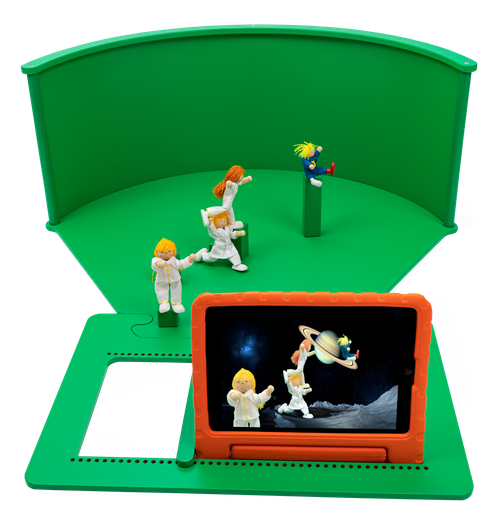 The Greenscreenbox is a sturdy wooden tabletop version of the green screen and has been developed by and for teachers. It is a must-have tool for education. The tool tickles the imagination of children and connects to their interest in using digital media. In this way they develop strong digital skills, while employing creativity, and soft skills like communication and collaboration.
It is very easy to implement the Greenscreenbox as a learning tool in your lessons: the product is suitable for children aged 4 years and up, as well as for adults. In education you can use it, for example, in history class, reading promotion, language class, and creative subjects.
The Greenscreenbox comes with a free green screen app for all your green screen needs: photos, stop motion, and videos.
To get started and for inspiration, we provide ready-to-use projects with step-by-step descriptions, images and instructional videos.
www.greenscreenbox.eu
Address
Lieshout
Netherlands