EDExams
Stand: NH61
Assessment Feedback
Assessment services
Educational/Instructional Software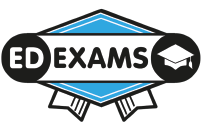 EDExams is not just Proctoring but a Comprehensive Examination and Assessment Platform.
Modernise your assessment delivery, making it fit for the modern learner in the digital age using EDExams innovative approach to assessment and examination. In a digital age, it is important to take advantage of what technology can bring to assessment.

EDExams specialises in the development of software specifically for the delivery of examinations and assessments using a locked down and secure application including live and on-demand Invigilation/proctoring. We work with colleges, universities, employers, and certification providers to create secure, high-quality educational experiences.
EDExams offers a fully managed service including Customer service, Technical support, Reporting and much more.