EDClass
Stand: SG61
Distance Learning
Learning Management Systems
VLE - Virtual Learning Environments
Asia
Australia
Europe
Middle East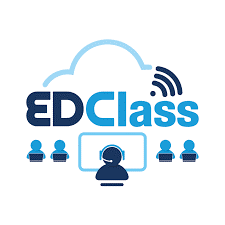 EDClass is a remote learning application designed to help break barriers to learning. EDClass delivers online teaching through UK-qualified teachers and tutors using the personalised e-learning tools. EDClass offers learners live tutorial support and distance learning provision through a robustly safeguarded and supervised online platform, purposefully built to be flexible in its approach to learners. While also supporting the mental health and wellbeing of learners.
The assessment process and tools, designed by teachers for teachers, allows the platform to identify knowledge and skill gaps and target the learning journey around each learner's needs.
Not only does EDClass comply with UK government legislation for both on and off-site alternative provisions for academies, but this unique platform also gives you the tools to improve attendance in your setting. EDClass allows you to monitor and track the progress of your learners safely and securely online and help positively impact their attainment and attendance.
Address
Dinnington
United Kingdom