DialogueTrainer B.V.
Stand: ND60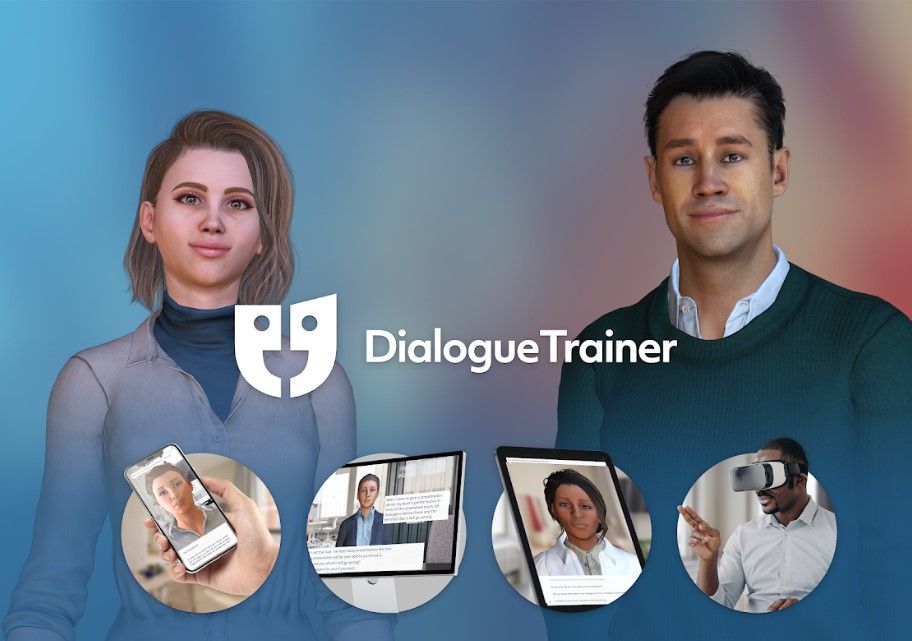 How do you train students to have good conversations?
DialogueTrainer's evidence-based simulations bring practice into the classroom
Students practice important conversations and conversation techniques in a safe environment. This equips them with the confidence and tools to face the real world. They can practice difficult conversations endlessly.
The impact of immersive education in conversational skills is increased by allowing them to experience daily practice before it becomes a reality. This helps them approach the real world with more confidence.
As a teacher, simulations help you involve students in challenges that prepare them for their education. Through scores, you can constantly monitor individual student results and development, even with remote and large groups. DialogueTrainer offers learning modules in Healthcare, Social Work, Basic Communication Skills, Travel, Management, HR, and much more. All of it is based on scientific research that meets the requirements of today's curriculum.
Address
Utrecht
Netherlands