CTOUCH UK
Stand: SC71
Classroom Resources
Learning Spaces
IWBs - Interactive White Boards
Europe
Middle East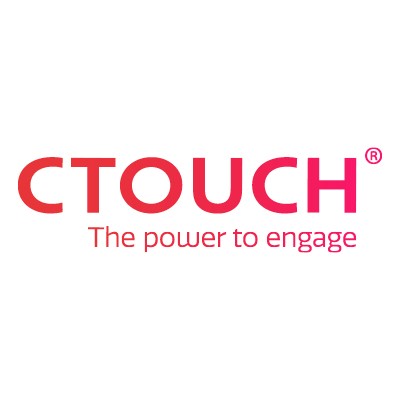 Touchscreens. Intuitive. Simple. Effective. Very effective in fact. Our touchscreens result in vibrant collaboration and rewarding engagement. Can you imagine a world without touchscreens? At CTOUCH, we certainly can't! You see, we are crazy about dynamic, innovative large format touchscreens, and about offering you the smoothest touchscreen experience. Because we look beyond the now and deliver crafted, future-oriented quality products.
Our products are designed to boost interactivity, productivity, and engagement in classrooms, and having been doing just that for over 15 years. How do we do it!? Devotion for one. A large dedicated team of enthusiasts, designers, students, former educationalists and visionaries who are devoted to producing the most incredible touchscreen experiences.
Touch displays is unashamedly our passion. And that passion can be seen in every aspect of our screens. Our displays are so intuitive and easy to use, it allows teachers to focus on what they do best, teach.
What makes the best touchscreen even better? Partnering with the best education software developer...