Cambium Networks
Stand: SL51
Hardware
Connectivity & Communication solutions
Africa
Asia
Australia
Europe
Middle East
North America
South America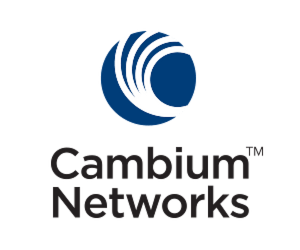 Better education starts with better wireless. Whether accessing digital content, collaborating on a team project or taking online tests, sluggish connections aren't acceptable—and Cambium Networks delivers gold-standard connectivity for teachers, students and IT staff.
Cambium Networks provides wireless communications for education institutions across the globe. Millions of our radios are deployed to connect people, places and things with a unified wireless fabric that spans multiple standards and frequencies of fixed wireless and Wi-Fi, all managed centrally via the cloud. Our multi-gigabit wireless fabric offers a compelling value proposition over traditional fiber and alternative wireless solutions. We work with our Cambium certified ConnectedPartners to deliver purpose-built networks in urban, suburban, and rural environments, with wireless that just works.
Our technologies are designed to deliver high-bandwidth, stable internet—even under heavy load. Gigabit speeds power classroom learning, while reliable connectivity ensures the focus can be kept on learning and not on IT infrastructure.
Address
Ashburton
United Kingdom
Reliable Wi-Fi is vital to today's educational institutions. Our robust portfolio of Wi-Fi 6 access points provide secure, reliable, and efficient connectivity while expanding your network.  

Cambium Networks' next generation switching platform offers a cloud managed, high performance, feature rich enterprise grade ethernet switching solution. 
The intelligent edge is here now. Extend connectivity, enhance security, and increase efficiency with Cambium Networks.

Thousands of schools around the world have chosen our Wi-Fi access points that provide a tailored solution and minimize the amount of equipment and associated costs.