Booost Education Ltd
Stand: SH65,Sponsorship
Education Services
Safeguarding
Special Educational Needs
Europe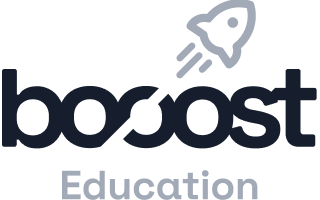 Helping students navigate challenges in education and reach their potential
We build innovative digital products to help students who learn and think differently to overcome barriers to education and manage their mental health.
Our extensive experience in supporting disabled students enables us to create inclusive, user-centred solutions that address the unmet needs of students, allowing them to maximise their learning opportunities.
The Booost app
Our first product, Booost, is a smart time management, specialist study advice and mental health support tool. Available as iOS, Android and web apps, Booost has been developed specifically for students with time management, organisation and mental health challenges.
Booost is available as site licences for HEIs as well as through the Disabled Students' Allowance (DSA) for individual students.
Learn more about Booost in the Products section.