BODET
Stand: SC10
Equipment Furniture
AV and Multimedia
IT Services
Security & Risk Management
Europe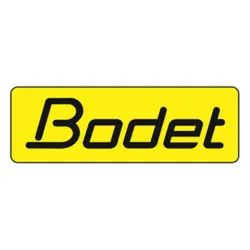 Bodet, the European leader of Time Management Solutions, offer Lockdown Alert, Synchronised Clock, Bell & PA Systems designed specifically for schools.
Our Harmonys Class Change System is an IP/POE system which can broadcast a unique lockdown alert, differentiated from other broadcast alerts such as evacuations, fire alarms or daily events.
Address
Hemel Hempstead
United Kingdom
Bodet has introduced a new generation of multi-functional audio sounders for their IP POE Harmonys emergency alert sounder and PA system. As well as a high quality sounder, Harmonys Trio incorporates ...
Bodet's Synchronised Clock System educates students to be punctual, increases learning time by synchronising time across all school areas, and reduces costs through automatic Summer / Winter changeove ...
See a demonstration of our Harmonys IP/POE System, both hardware and software, which can include emergency alerts such as lockdown, class change, PA functionality, synchronised clocks and streaming mu ...
Read about Bodet's range of Synchronised Clock Systems which can be used to increase learning time and punctuality in schools.

Read about Bodet's range of innovative Audio Solutions which can be used for Class Change, Lockdown Alert, PA functionality and music streaming in schools.