Albion
Stand: NJ50
Hardware
Apps
Coding
IT Services
School visitor management
Europe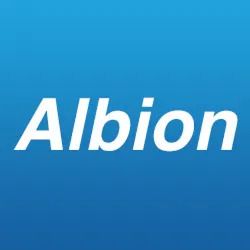 Albion is an Apple Authorised Education Specialist. We support educational institutions to deploy Apple technology across the UK. Albion has also been awarded a place on the Higher Education Apple Framework as a supplier for Universities. Working closely with educators we deliver flexible and sustainable Apple environments for teaching and learning. Our Education Subscription Programme includes all the elements for a successful Apple deployment in one affordable monthly cost.
Address
London
United Kingdom
The Pipetto Origami Shield case comes in 5 standing positions so you can study on any surface anywhere.

Screen mirroring and Digital signage Inform and engage with digital signage while allowing anyone to quickly and effortlessly share announcements, events and menis with Ditto screen mirroring.