Wonder:kit - Explorer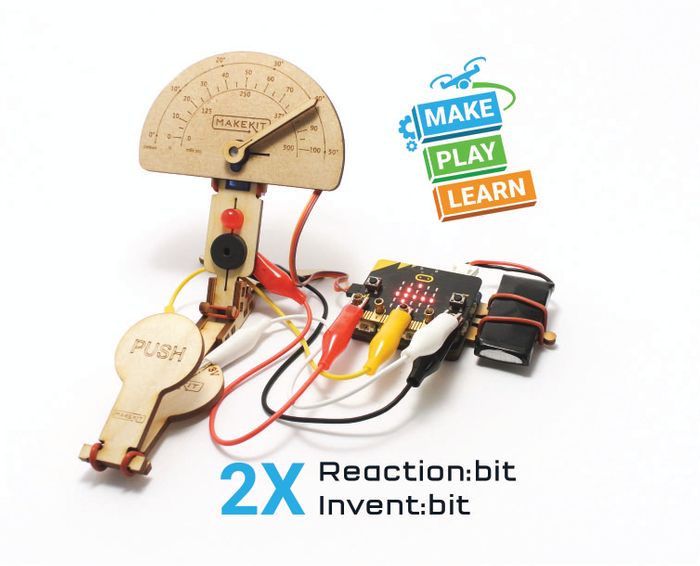 Wonder:Kit is a system of maker friendly micro:bit products built for education.
The base package includes two kits in addition to main components like the Wonder:bit control board, MakeKit Lithium battery, and quick charger. The two kits included are Reaction:bit and Invent:bit and they give the perfect introduction to both micro:bit and the creative exploration.
​
This kit includes:
10 Wonder:bit Control Card (Air:bit)

10 MakeKit 800aH Lithium Batteries

1 Quick Charger

100 Wood parts, plywood, and MDF

38 Rubber rings

14 Connective aluminium cushion

12 Servos

11 Buzzers

13 LEDs

55 Crocodile Clamps

290 Screws and nuts

1 Quick Start Guide

Multiple projects available online

3 Instructions (Introduction, React:bit and Invent:bit)
Categories
Hardware
3D Printers
Coding
Learning Materials
Arts, Craft and Consumables
Classroom Resources
Education Services