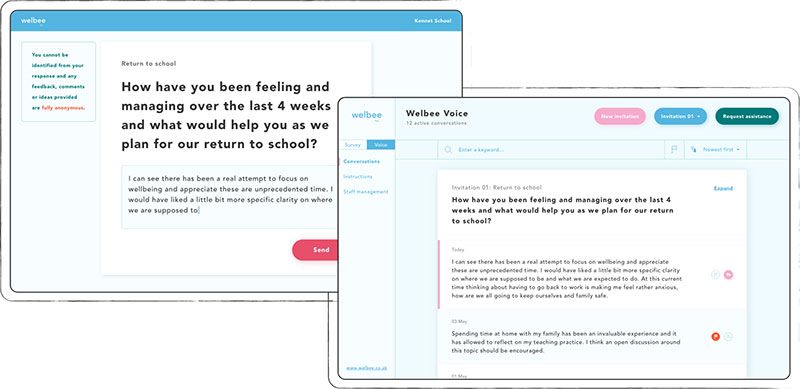 Welbee Voice allows you to contact staff anonymously to address concerns, seek further feedback or ask for ideas and engage them in creating solutions to improve staff wellbeing.
Staff can remain anonymous, which will increase the likelihood of them taking part.
Gain open and honest feedback from staff, which will enable you to make positives changes within your school.
All responses are stored securely, with the option for you to reply, ask follow-up questions or thank them for ideas.
Simple and easy to use, just like sending and receiving an email.
Demonstrate how you understand and respond to the pressures your staff face, including during school inspections.
By using Welbee Voice, you will improve staff retention, absences, engagement, outcomes and reduce costs.
welbee.co.uk
Categories
Health and Wellbeing
Connectivity & Communication solutions
Leadership & Management