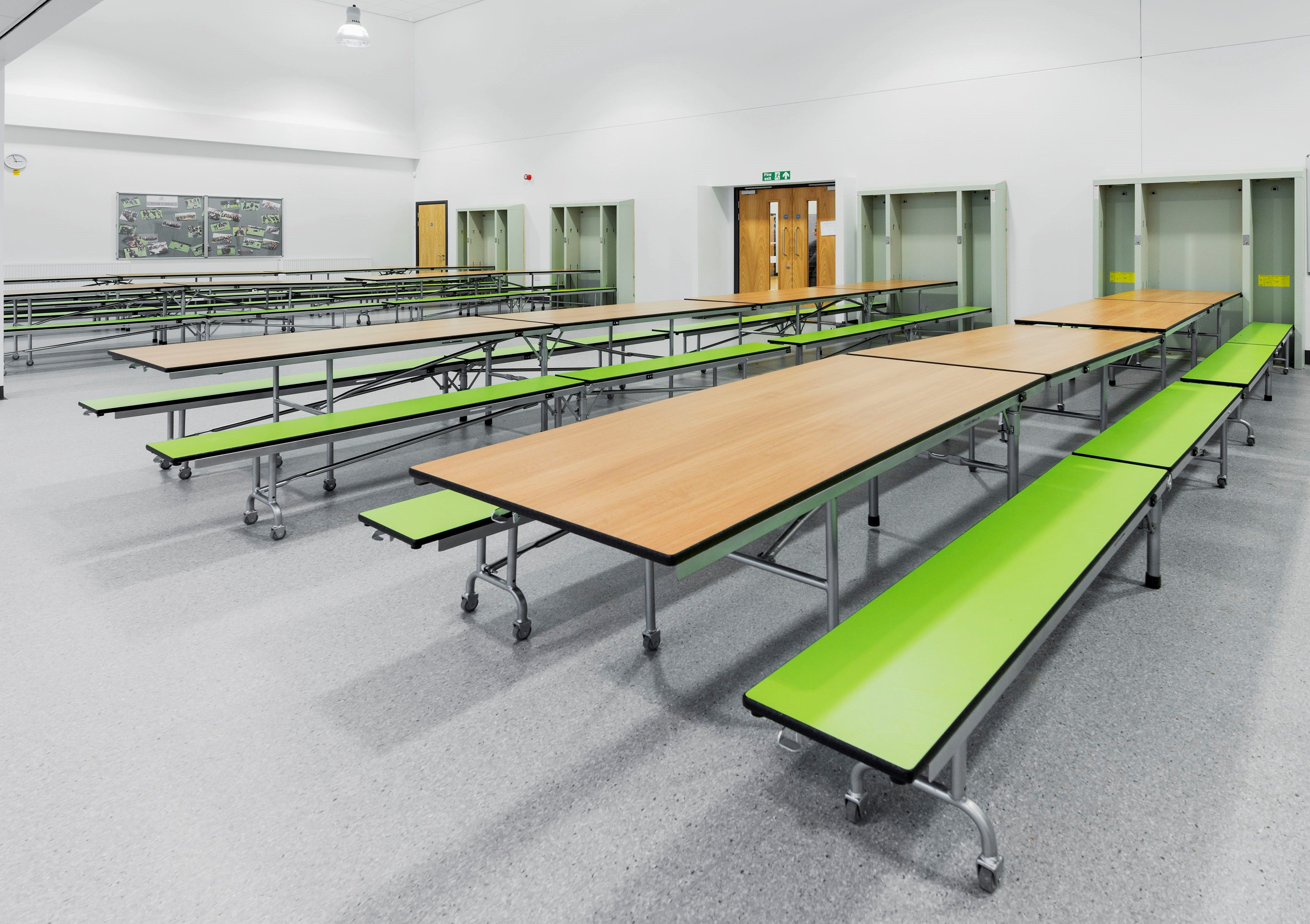 And just when you thought things couldn't get any better, our Wall Pocket tables store themselves! No, you're not dreaming, this all-in-one dining solution neatly folds away and stores in or on the wall, no storage space is required.
The Wall Pocket system is available either as a recessed version that sits flush with the hall wall or a surface-mounted version that can be quickly fixed to your existing wall.

When the tables are stored, you'll have a useful multipurpose room, but when needed, they can be safely unlatched from the Wall Pocket and set up for use in seconds. Think of the Wall Pocket as an extension to your hall without the need for planning permission!

And not only are they great for lunchtime, but they can also be used for assemblies, meetings, parents' evenings, and school functions. How? These incredibly versatile tables can be easily separated from the benches, giving you greater flexibility over how you choose to use your school hall.

Our Wall Pocket tables are covered by a lifetime warranty to give you complete peace of mind. We'll also give you a FREE online demo, where we'll show you exactly how the Wall Pocket works and answer any questions you might have.
Categories
Catering and Nutrition service
Classroom Resources
Equipment Furniture
Furniture