06 Oct 2021
Wall Art timelines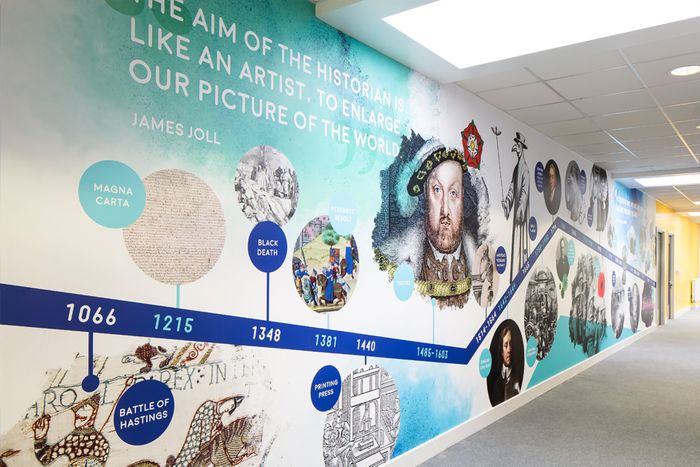 When it comes to choosing an area of focus for your Timelines, you can make your chosen theme as broad or specific as you'd like! For Subject Timelines, you might wish to showcase the advancements and famous figures associated with a particular subject like Science or Maths.
Or, you can create a broader Timeline that shows how we as humans have evolved throughout History. Whatever your approach, your Timelines will engage pupils, create interest and reinvigorate your school's walls and hallways.
Timelines will stimulate curiosity, create a highly visual environment and inspire learning. Giving pupils visual cues for the Historical facts they learn in the classroom can also help them absorb and remember important information.
We offer a free, no obligation, site survey as part of our service. So, we'll help you make the most of your available space and opportunities.
Categories
Buildings and Estate
Classroom Resources
Learning Materials