06 Oct 2021
Wall Art Maps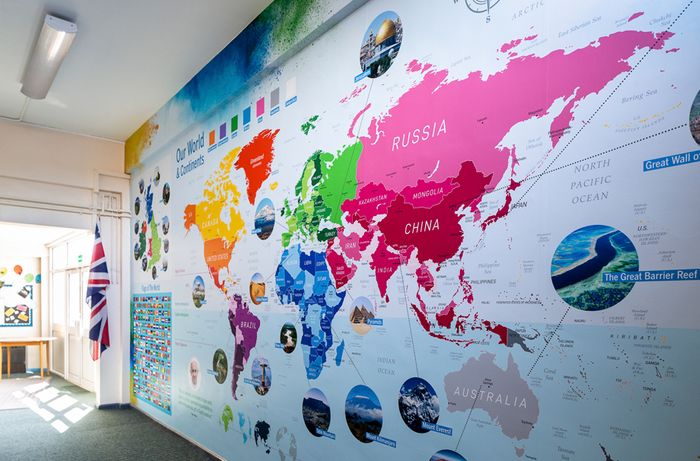 A rich mix of colour, information and imagery will bring your Wall Art Maps to life. You can include famous quotes, flags of the world, postage stamps or anything else you can think of. Your school's walls are a new destination waiting to be discovered!
There is nothing quite as awe-inspiring as seeing an eight foot tall map of the world in front of your eyes. The seemingly endless expanse of oceans and far reaching continents across the globe never fails to impress!
Pupils will be able to visualise travelling around the world, seeing the sights and experiencing the thrill of discovering new destinations. They'll be able to see where all the countries they've learned about at school are located in relation to each other.
All Wall Art Maps are designed using premium quality materials, so they will look as good close up as they do from afar. We'll happily share examples with you of similar projects we've worked on too, for inspiration.
To begin, we'll visit your school free of charge to assess the available space and make recommendations on how to get the most from your Maps.
Categories
Buildings and Estate
Classroom Resources
Learning Materials