Vision-X - MAT wide Analysis (for any MIS )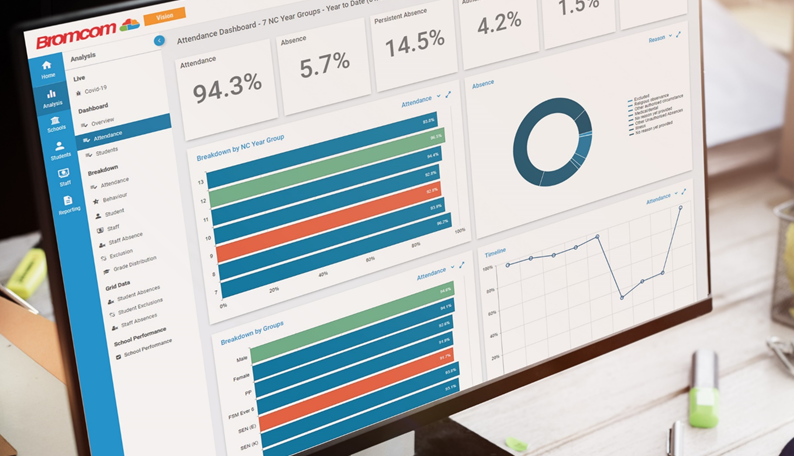 Bromcom Vision-X provides an online portal for analysing and collating MIS data from multiple schools. It's a central data hub for any MATs and LAs that want oversight of their schools' performance, encouraging all stakeholders to collaborate and assess performance.
Consolidate: Automatically retrieves data from any cloud-based or on-premise MIS into one central Vision dataset
Analyse & report: Presents your consolidated data in novel visual ways with a wide range of charts and reports, including integrated Power BI analysis. Our interactive dashboards help you identify strengths and challenges across your schools and various cohorts, and allows you to drill down to individual schools and pupils.
Customisation: As a Microsoft Gold Partner, we have integrated Power BI into the heart of Vision, providing you with a means to create highly bespoke dashboards that respond to your needs.
Cloud-Based: Accessible anytime, anywhere, there's no software to install and no upgrades to manage.
Categories
Data Management & Storage
Attendance Management
Managing Information Systems
Connectivity & Communication solutions