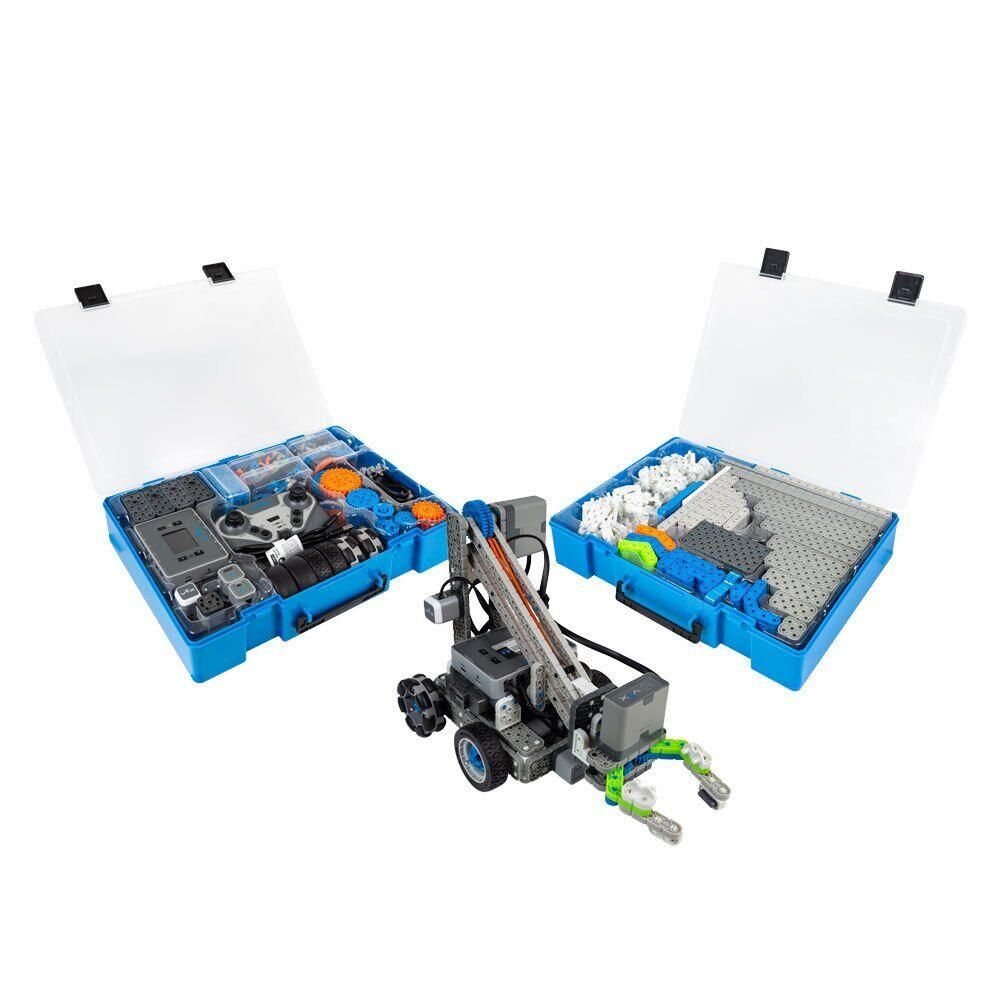 Applied STEM Learning for Ages 11+
The VEX IQ Education Kits and Classroom Bundles contain all the STEM hardware needed while educators get professional development, curriculum, and support. The VEX IQ Ecosystem promotes high-quality STEM education that is essential, relevant, and continual.
Organised Storage - All VEX IQ kits are supplied in organised storage solutions in which every part has its own dedicated location and visual labels inside each bin keep everything organised.
Classroom Bundles - The perfect solution for individual STEM classrooms. Bundles come in three sizes and include robot kits, extra parts, classroom charging, game field and game elements so you can bring the excitement of competitive robotics to your classroom as well as delivering lessons using our STEM Labs Lesson Plans.
Coding for Everyone - VEXcode IQ brings Robotics and Computer Science to life for all students at all skill levels. Choose between three different coding languages - Block-based, Python, and C++. Available for Chromebooks, iPads, Android, Windows PCs and Macs.
VEX IQ Challenge - The VEX IQ Challenge tasks teams of students with designing, building and coding a robot to play with other teams in a game-based engineering competition. Classroom STEM concepts are put to the test as students learn lifelong skills in teamwork, leadership, communications, and more.Teams can compete regionally, nationally and internationally at both in-person
and remote events.
Categories
Hardware
Coding
Educational/Instructional Software
Learning Materials
Robotics