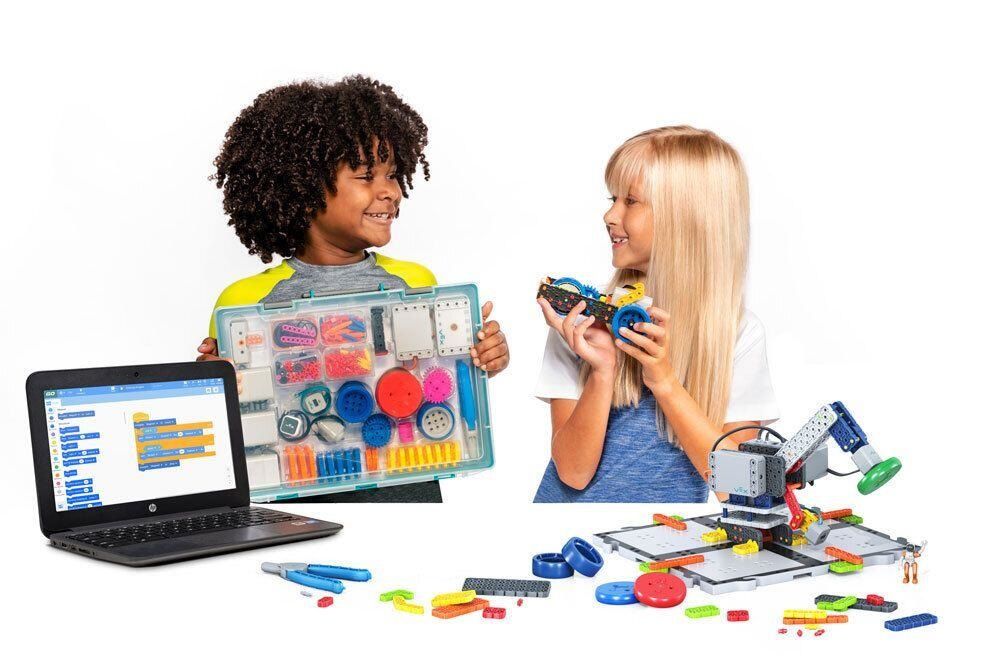 Empower Your Primary Students by Building a Robot within Minutes!
An affordable construction system that teaches the fundamentals of
STEM through fun, hands-on activities that help young students experience coding and engineering in a fun and positive way!
Storage done right - VEX GO Kits are pre-sorted
into a convenient reusable carrying case which keeps the parts organised and easily accessible
Classroom Bundles - the perfect solution for individual STEM classrooms or for sharing resources between multiple
classrooms and year groups. The bundles contain everything needed
multiple kits, spare parts, chargers and a storage solution that makes it easy to keep everything together or move from classroom to classroom.
Powered by Scratch Blocks - VEXcode GO is available for tablets, Chromebooks, Mac and Windows devices and allows you to teach sequence, selection, iteration, variables and more!
Lesson Plans - STEM Labs cover all aspects of STEM, not just computer science. Explore coding, fractions, energy, lifecycles, simple machines, design and much more.
VEX GO Competition - Bring competitive robotics to your classroom! Design robots to explore Mars, monitor the oceans, build a village or search and rescue after a natural disaster! Students will compete with their classmates and put their robot driving and coding skills to the test!
Categories
Hardware
Coding
Educational/Instructional Software
Learning Materials
Robotics