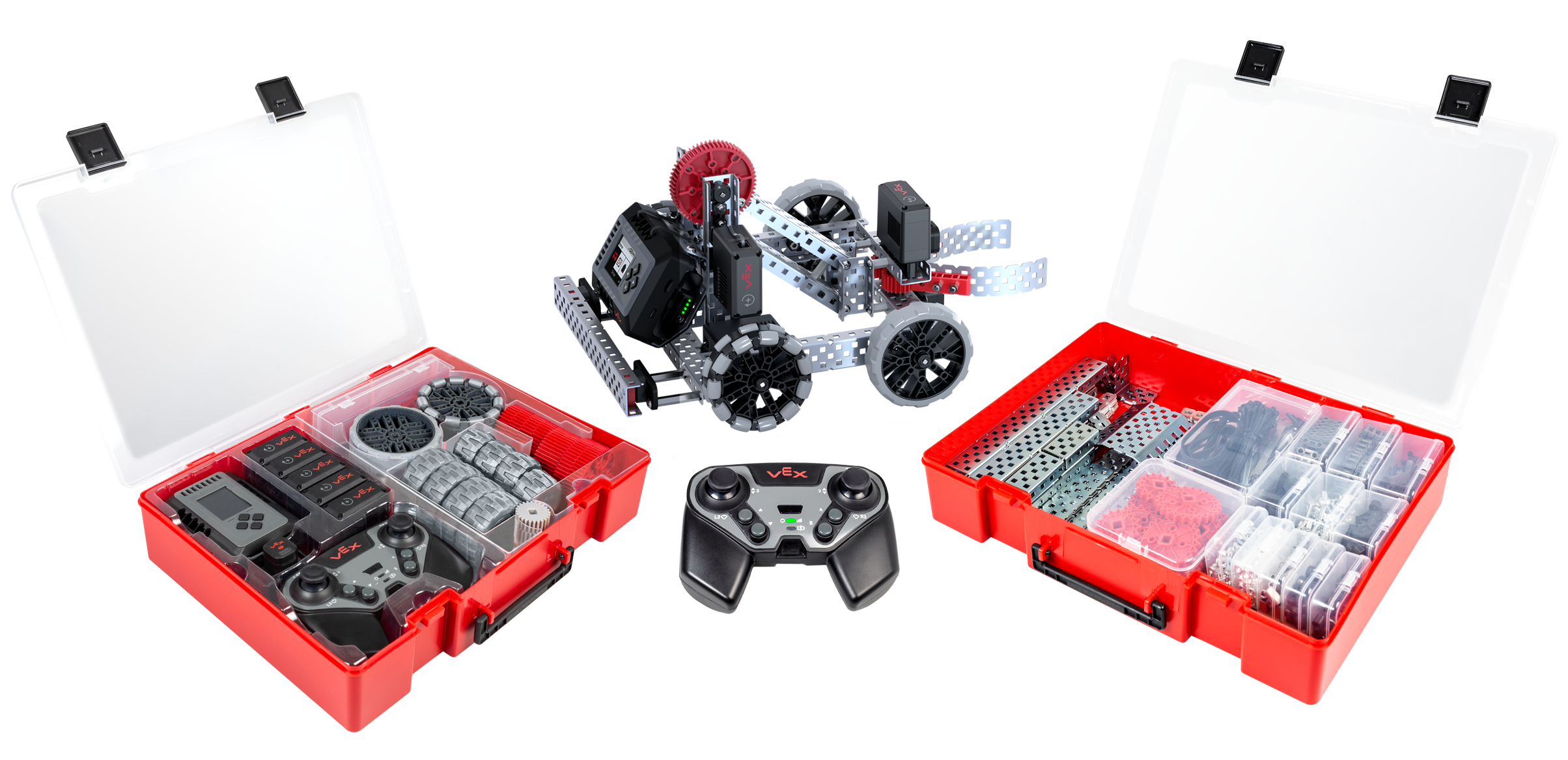 Real World STEM
Any educator can teach STEM with VEX EXP. Education Kits and Classroom Bundles contain all the hardware needed while professional development, curriculum and support are available to ensure you have the knowledge you need to deliver high quality STEM lessons.
Organised Storage - VEX EXP kits come packaged in storage trays where every oart has its own dedicated location. Visual labels inside each bin keep everything organised and easily accessible
Coding for Everyone - VEXcode EXP VEXcode brings Robotics and Computer Science to life for all students at all skill levels. Choose between three different coding languages - Block-based, Python, and C++.
Classroom bundles - The perfect solution for individual STEM Classrooms. Bundles come in three sizes and include robot kits, extra parts, classroom charging, game field and game elements so you can bring the excitement of competitive robotics to your classroom.
Lesson Plans - STEM Labs make teaching integrated STEM easier than ever before by engaging students with project-based learning whilst utilising the motivational effects of educational robotics
Categories
Hardware
Coding
Educational/Instructional Software
Learning Materials
Robotics