Using Robotics and STEAM-tools in Primary Education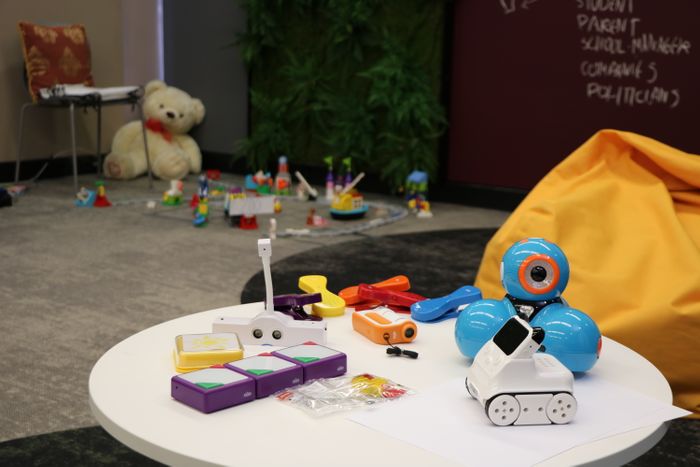 Using robots and digital tools in learning and teaching is a growing trend. Research shows that technology-supported learning is more attractive to learners and facilitates the acquisition of knowledge in different fields.
It has also been scientifically proven that the use of technology in educational activities allows for better consideration of the abilities and needs of learners with different skill levels and special needs. This training helps the participant to acquire techniques and methods on how to effectively integrate robotics and STEAM tools into learning activities.
The aim is to provide participants (teachers, teacher assistants, heads of educational institutions, etc.) with university support for the use of training tools in teaching and educational activities. The Innovation Lab consists of a one week of virtual training and 2-hour mini-seminars to share experiences over nine months.
We offer the training for institutions and persons who are interested in technology enhanced learning. Specific approach will be designed based on the specific needs and interests.