Twig Science: A Core STEM solution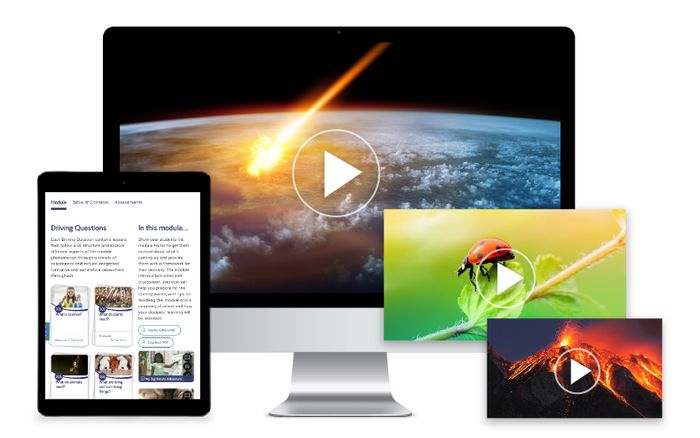 A comprehensive, phenomena-based curriculum designed for a range of international STEM curricula in digital and print, Twig Science supports educators as they implement the NGSS and Common Core, IB PYP and MYP by promoting student-centered instruction through scientific enquiry. Twig Science encourages the development of 21st century skills that enable equity for all students in STEM-related opportunities, technical careers, and college advancement. Skills such as critical thinking, problem solving, designing solutions, and making connections across science disciplines provide students with science and engineering as they are applied in the real world.
Uniquely, each module of the program is a project that centers around a storyline and investigative journey of a real-world phenomenon challenging students to solve and design solutions. Students investigate, design, build, and understand each phenomenon using a blend of video, interactive and optionally print resources.The immersive storylines that make up Twig Science modules involve students inhabiting a range of STEM career roles – additionally, students read about and see visual accounts of hundreds more STEM careers through video and text.
Categories
Classroom Resources
Government
Publishers