01 Mar 2021
TrilbyTV Digital Signage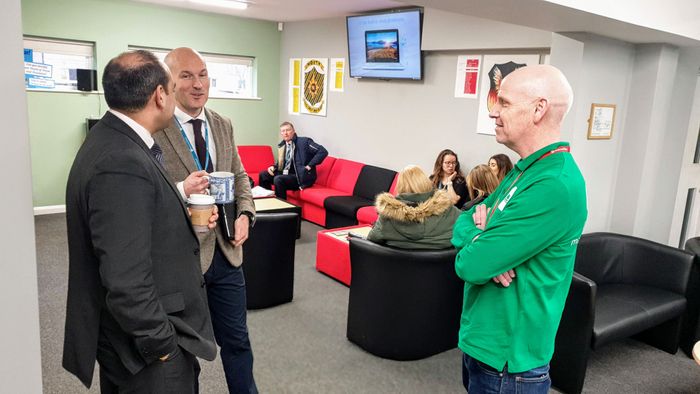 TrilbyTV is built by people who understand and work in education. We keep it simple to add and manage content so even the busiest school can have up to date screens.
Your content on your screens
As a school, you're already creating loads of beautiful content in the classroom and beyond. TrilbyTV gives you a great place to share it alongside messages and school information. Upload from any device via our web app or with our dedicated iPad app.
Unlimited screens
Here at TrilbyTV, we know you'll love sharing and showcasing so we offer an unlimited screen subscription letting you connect as many screens as you like. You can start with a one or two screen subscription and grow as you need.
Manage and schedule
TrilbyTV automatically refreshes your screens with the latest content you add, keeping your signage up-to-date. For more control, create playlists and set schedules so content displays where and when you need it to.
Familiar hardware
TrilbyTV can playback your content on all common devices. If you already have a TV screen, you probably already have a suitable player device. Visit the app store on the device and search for TrilbyTV Player.
Categories
Education Services
School Administration/ Management
Learning Spaces
Screens
AV and Multimedia
Achievement Monitoring
Apps
Assessment services
Distance Learning
Learning Management Systems
Connectivity & Communication solutions
IT Services