19 Oct 2021
The CTOUCH RIVA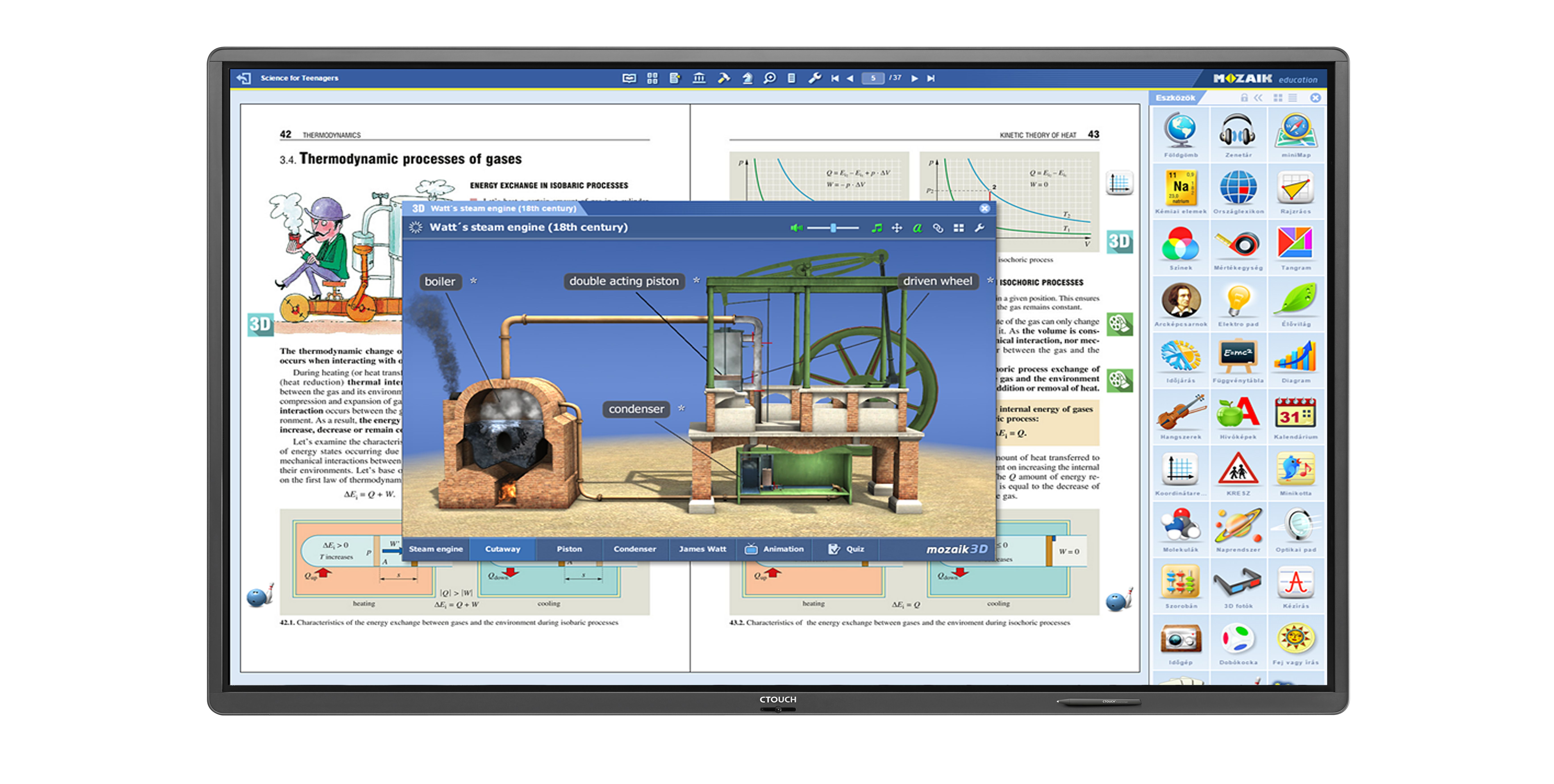 The CTOUCH RIVA is one-of-a-kind.
'And what makes it so special?' you may ask. Let's take a look at some of the unique features that make this touchscreen the most impressive around:
7 Year warranty. We don't use poor quality components. For you this means peace of mind. We are confident offering a warranty of this length because our screens are so reliable.
Ease of use. Teachers and students alike will want a familiar interface. Uncluttered and simplistic is the way forward. The RIVA has been designed with this in mind.
Content is King. The RIVA comes with free software from our partners at Mosaik. mozaBook for Education is without doubt the most content rich education available anywhere.
Adaptability. Already using specific apps or software packages? The RIVA lets you download apps onto the screen itself easily either through our own app store or third parties.
Sound investment. Are the screens speakers enough to help students at the back of the class or bring the dynamic content to life? The RIVA has 80W JBL speakers in-built!
Modularity. Paying for features you simply never use doesn't seem fair! The RIVA offers cost effective optional extras such as Wi-Fi or fingerprint recognition, as requirements for one classroom may not be the same for all.
Manageability. Someone must look after the screens so why not make it as manageable as possible. The RIVA comes with a 5 Year Radix MDM mobile device management license.
Security. Security is a feature that shouldn't ever be overlooked. The RIVA offers fingerprint scanners, or NFC as optional extras for teacher sign-in.
Sustainability. Ok you are not buying a Diesel tractor, but why not make sure the footprint is as light as possible. We make sure we tread as lightly as possible with our energy output and even packaging.
Training and support. Get the right screen and you shouldn't need too much training, but we include familiarisation training and online training for free.
Digital Signage. Our partners at TrilbyTV have bundled in a year of free 'unlimited screen' digital signage designed for Education!
Need more reasons? We have them...come and see us on the stand and we garentee you will be blown away.
Categories
Classroom Resources
Learning Spaces
IWBs - Interactive White Boards