Natterhub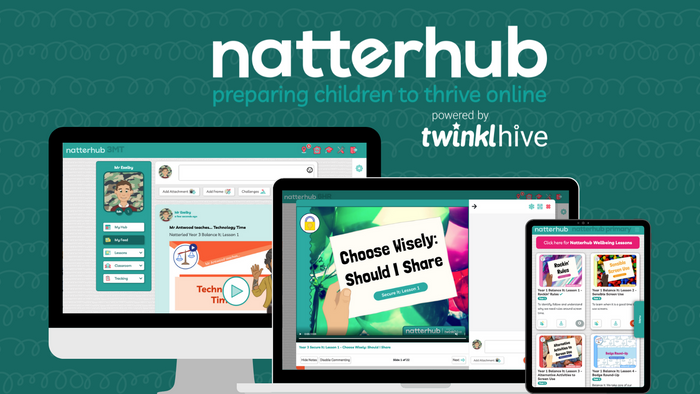 Teacher-led lessons
Created for primary classrooms, the Natterhub lessons cover all aspects of online safety and media literacy. Complete with full lesson plans, animated slides and teacher notes, they are ready to teach at the click of a button.
Natterled lessons
Designed with busy teachers in mind, the animated teachers in Natterled lessons guide pupils through a series of interactive slides which seamlessly link to the Natterhub assessment system. Ideal for small group work, independent learning time, or home work.
Interactive news feed
A gated, immersive environment for pupils to apply their learning in a space which looks and feels like social media. Ideal for practicing digital soft skills and begin navigating the online world safely.
Quizzes
Linked to the Nattrerhub lessons, quizzes provide opprtunity for assessment and reflection. All linked to Natterhub's comprehensive assessment system linked to your curriculum.
Categories
Classroom Resources
Safeguarding
Curriculum improvement
Learning Materials