Staff Absence Management - SAM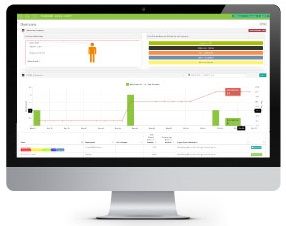 Tailored to your school, SAM automatically tells you who's hit triggers, when tasks are due, centralises all documents and quickly provides reports for your leadership team.
You can then take action quicker to support staff, reduce costs and address trends. SAM also acts as a leave planner with a remote employee portal for requesting annual leave and leave of absence. SAM keeps all details securely in one place, employee details, occupational health reports, letters, contracts, meeting notes, fit notes and policies. SAM works around term-time patterns, inset days and part-time working, recording TOIL and Term-time +. It allows you to set bespoke triggers as well as using the Bradford Factor.
For MATs, SAM has a MAT Dashboard that easily shows all schools across the MAT, comparing usage, absence, showing instantly who is off and who is due back to work right across the trust.
Categories
Recruitment
Attendance Management
Leadership & Management