SchoolsBi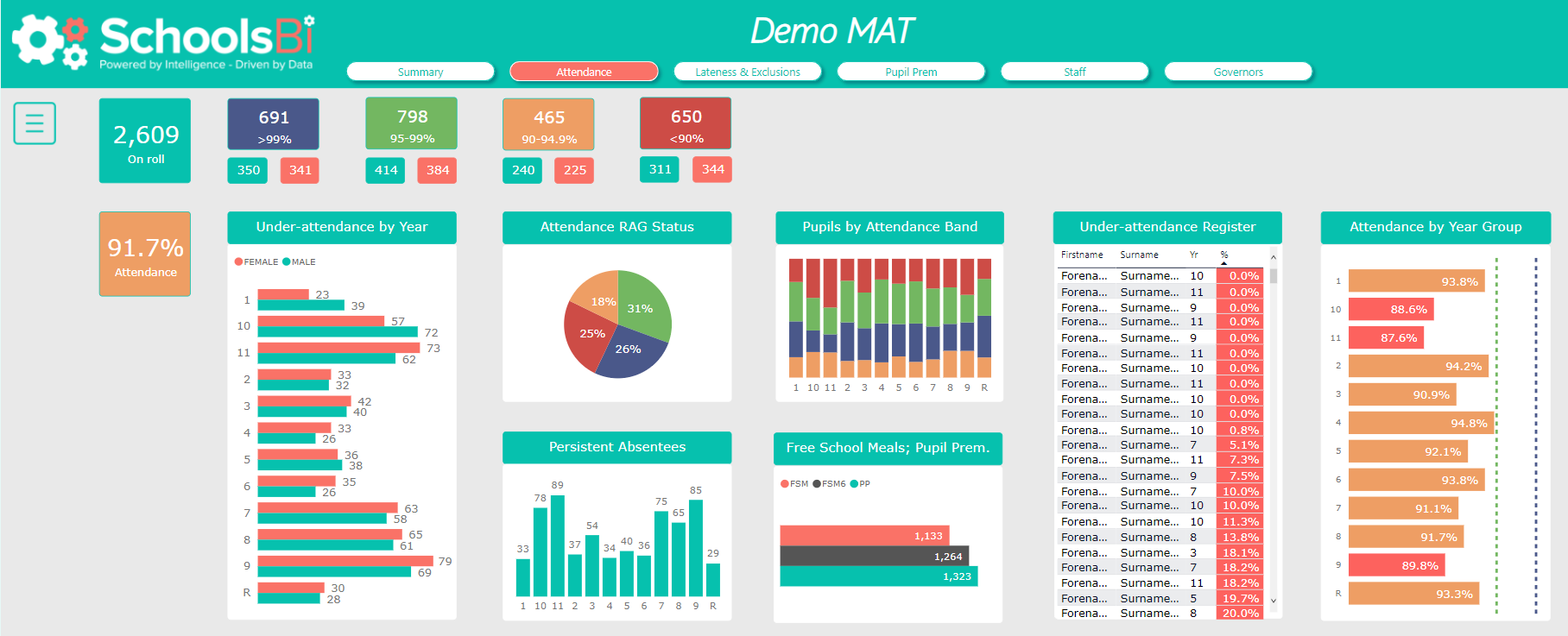 Enhance pupil performance
Compare academic performance to school and/or government standards. Ensure counteractive measurements are put in place when required.
Analyse trends in subject selections and the subsequent results in order to boost productivity and performance.
Observe behavioural markers to monitor key indicators in areas such as attendance and discipline in order to establish when invention is needed.
Scrutinise pupil results across exams in order to determine if they are responding effectively to additional help and amend methods if required
Streamline Admin
Monitor registration numbers and class sizes over time to ensure effective resource planning and funding requirements.
Analyse extra curricular clubs and activities such as sports, cooking, homework and dancing to ensure attention is in the correct areas and amend where required.
Track 'wrap-around care' numbers to ensure appropriate resourcing is dedicated.
Track average pupil results by subject, teacher or year group.
What does it mean?
Ensure that all stakeholders have access to a single, accurate and current view of key performance indicators that can be easily analysed.
Drive effective daily/weekly/monthly/annual decision making and strategic planning.
Track success of pre-defined goals and act in advance when necessary.
A well managed Business Intelligence solution can significantly improve efficiency and effectiveness in administration as well as enhance the teacher / pupil experience.
Categories
Attendance Management
Data Management & Storage
Managing Information Systems