SchoolCloud Clubs & Events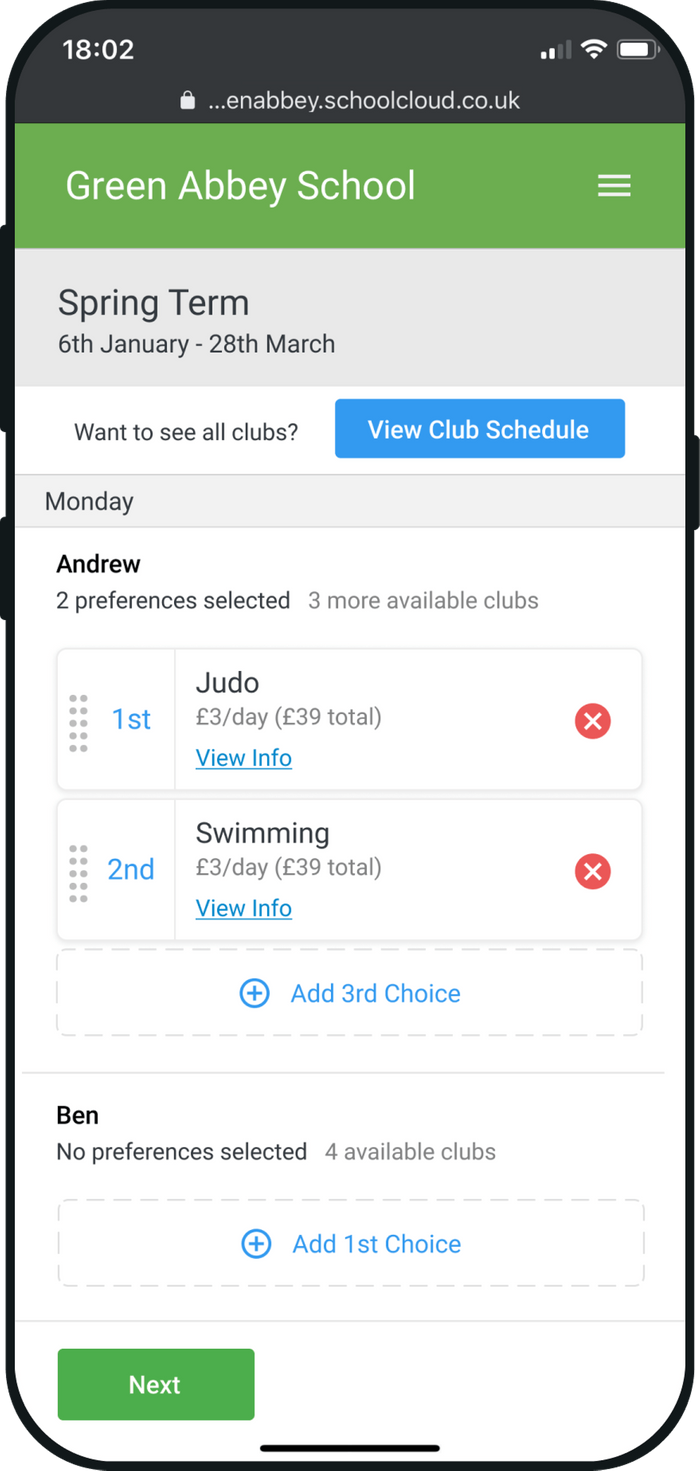 Effortlessly manage the booking of school clubs by letting your parents view information and make bookings from their phone, tablet, or computer for before & after school clubs, extracurricular-activities, clubs run by external providers, etc.
Accept payments online or record in-person cash payments. You can require immediate full payment when booking, take deposits to reserve a space, or allow parents to pay at a later date. Track the payment status for each parent and view revenue from each club.
Teachers and administrators can easily record and report on student attendance for each date of a club.
Collect useful information during the booking process with customisable questions – these can be optional or mandatory, applicable to specific clubs, or general questions answered for all clubs booked by a parent. Questions can be answered via type in free-text, choosing from a pre-defined list, or yes/ no options.
SchoolCloud Clubs & Events is a comprehensive solution and can be used by parents to book any kind of school event – a Headteacher's talk, an information evening for new parents, a school awards night, a school disco… the list is endless.
Categories
IT Services
Connectivity & Communication solutions
Leadership & Management
School Administration/ Management
School Visits & Trips
Tuition and after school program