21 Mar 2022
Root Adventure Packs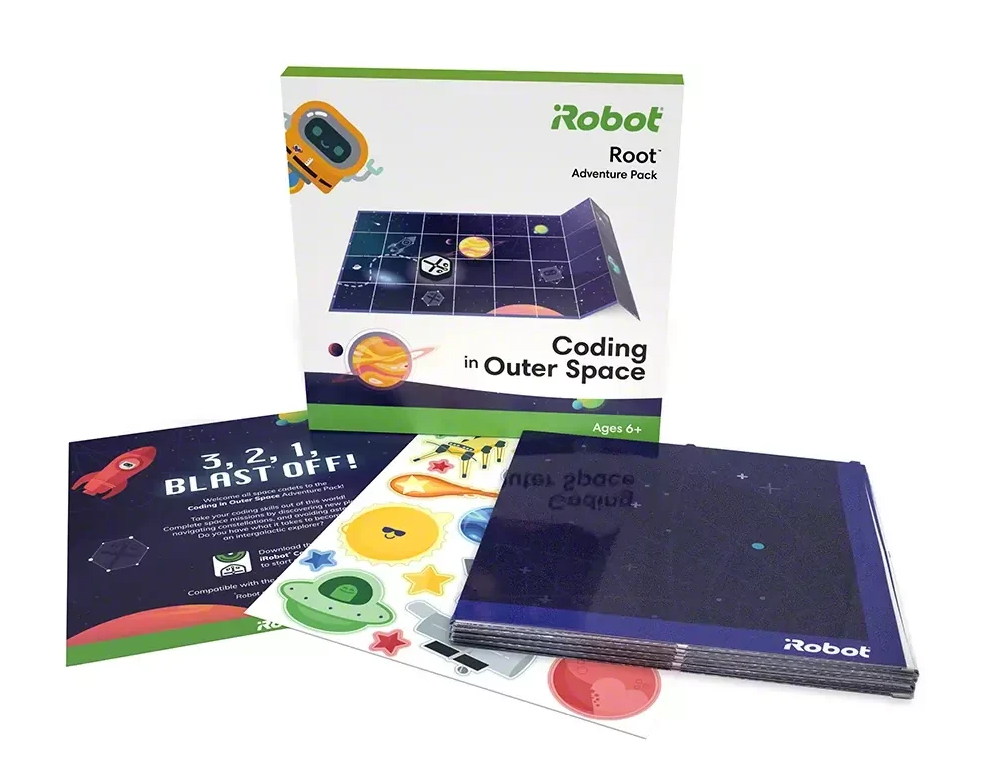 Available in different themes, Root™Adventure Packs deliver immersive STEM experiences that encourage critical thinking and creative problem solving across subjects.
Each Root™Adventure Pack includes a foldable, double-sided whiteboard activity mat, a virtual background for in-app use, vinyl clings, and digital access to themed STEM content. The multi-color side of the mat is designed to fuel storytelling, while the greyscale side encourages exploration using colored dry-erase markers, vinyl clings and more! Root® coding robots are sold separately.
Root™Adventure Packs are designed for use with up to 4 Root® coding robots and is best suited for students between 6-12 years of age.