SchoolCloud Room Booking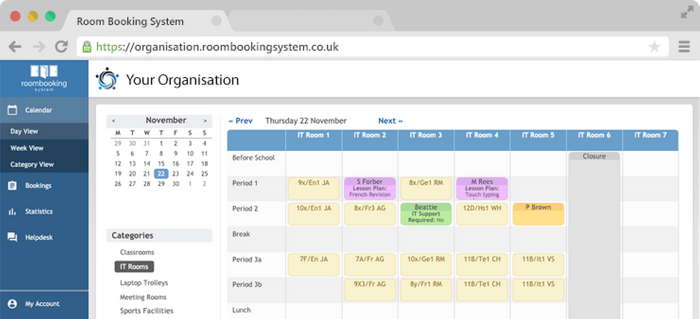 SchoolCloud Room Booking is the market leader in online room and resource booking software for schools. It's perfect for your IT rooms, classrooms and sports facilities which are used both during the school day and hired out after hours.
We sync with your school management system (eg. SIMS, iSAMS, WCBS and more) so the system always has the most up to date timetable to prevent double bookings.
It's incredibly easy to use, backed by outstanding support and completely free to trial for 30 days.
Categories
Hardware
Learning Spaces
AV and Multimedia
Screens
Furniture
IT Services
School visitor management
Leadership & Management
School Administration/ Management