Robotics & Automated Systems Program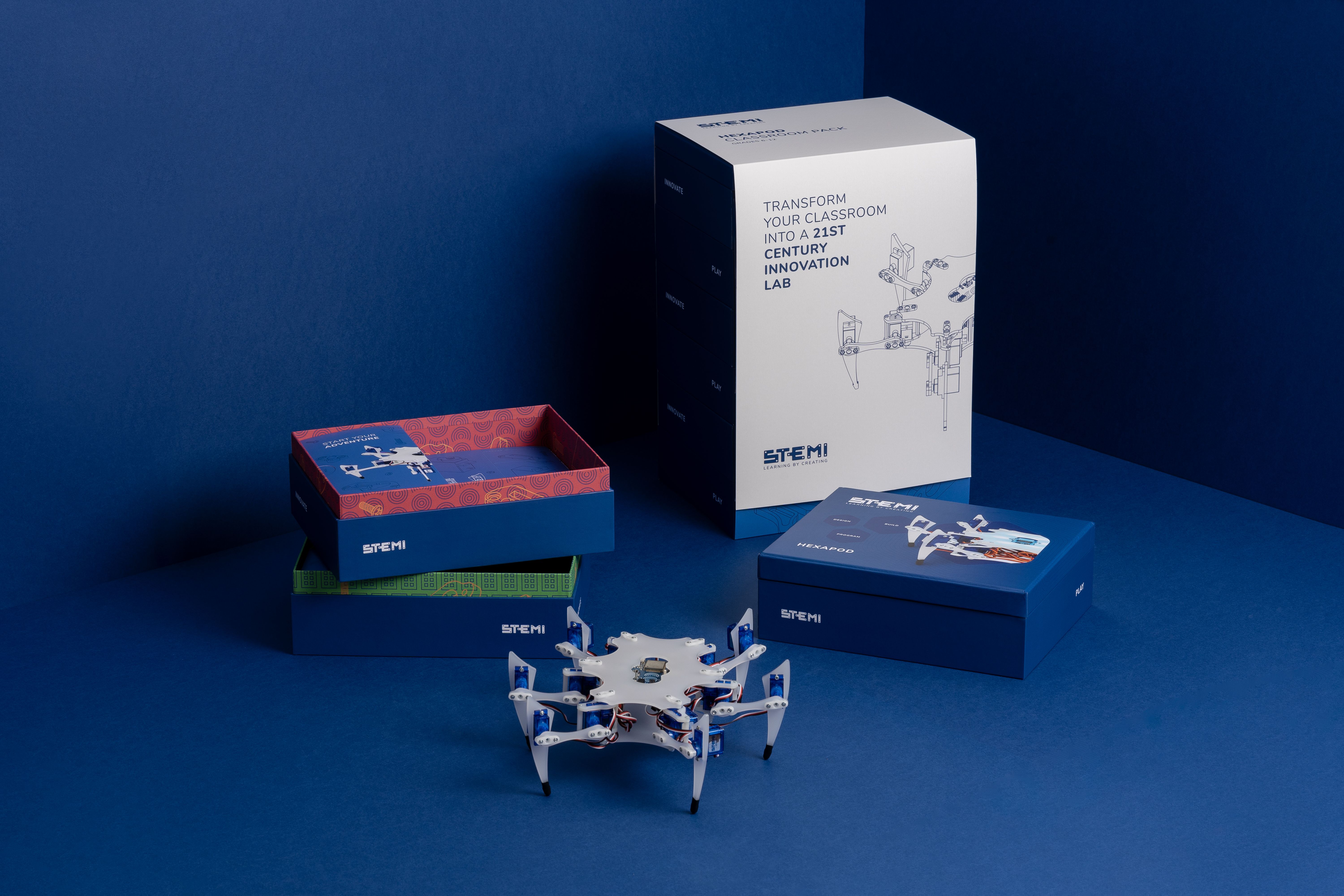 Robotics and Automated systems is a state of the art STEM program developed by a team of Fortune 500 engineers and experienced educators.
All-in-one program includes everything a student, teacher and school needs to be successful: curriculum, teacher training, software and hardware for the Hexapod robot, and support and access to the program's platform - STEMI Lab - virtual classroom with all above mentioned materials in one place.
Students build their own bio-inspired hexapod robot that is exciting and quickly grabs their attention. The lessons are designed to allow students to work in teams, be driven by curiosity and challenge what's possible.
Program includes intensive training and continued support for teachers. Training is delivered through an online platform covering instruction techniques of project-based learning and specific areas of content knowledge within the curriculum.
Students are immersed in projects where they will gain important technical skills such as 3d modelling in OnShape, mobile app development in MIT App Inventor and coding in Arduino. The program is also focused on developing crucial 21st century skills such as critical thinking and problem solving, creativity, communication, innovation and collaboration.
Categories
Classroom Resources
Artificial Intelligence
Robotics