Learnosity Assessment Engine: smart assessments for smarter learning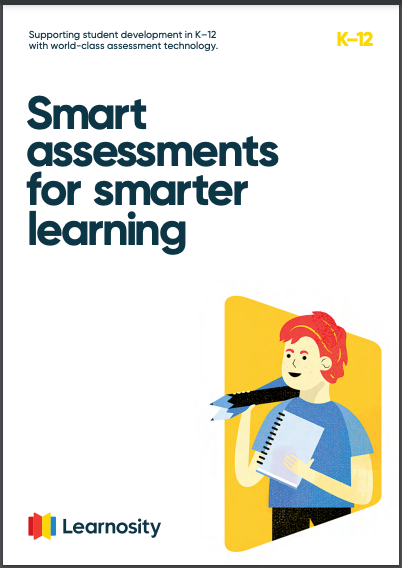 Authoring: With 164 million questions authored to date, Learnosity Author makes it easy for content creators to compose, customize, and manage assessment content in any subject, at any level.
Assessments: Learnosity's game-changing assessment engine continues to set the global standard for building learning technology. If you want to deliver an experience that is interactive, personalized, adaptive, and accessible, we have you covered.
Analytics: Get a deeper understanding of how your learners and assessments are performing with comprehensive insights you can act on.
Question-types: Create unique and engaging assessment experiences. Our expansive item types give content authors the flexibility and freedom to craft dynamic, media-rich questions that satisfy WCAG 2.1 and ADA accessibility requirements by default.
Math: With its advanced math scoring engine, Learnosity Math evaluates learners' true math thinking and problem-solving skills at all levels. A smart scoring engine accounts for multiple possible answers and saves precious teaching time by auto-grading student responses.
Categories
Assessment Feedback
Assessment services
Educational/Instructional Software