Refurbished Deskop PCs & Displays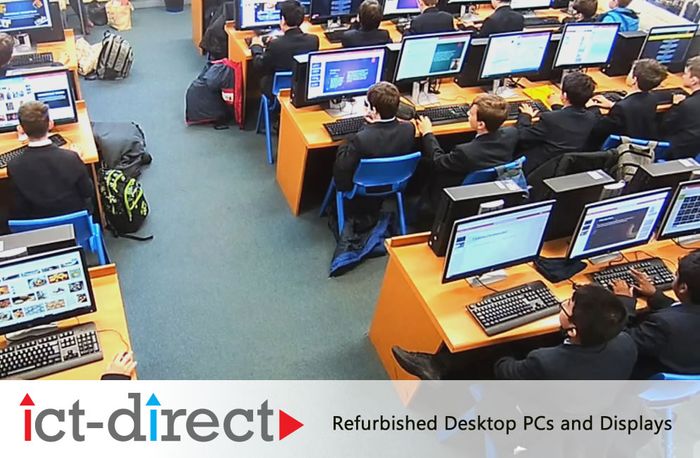 Here at ICT Direct we specialise in providing the finest business grade, high quality refurbished computers into education within the UK.
Our experienced teams in purchasing, cosmetic repair, technical support, production and sales make the process of buying refurbished computers as easy as it possibly can be.
Typically, buying three of our refurbished desktops is equivalent in cost to purchasing a similarly specced brand new device.
When purchasing an ICT Direct computer, you'll get the following:
Top quality Grade A Computer from leading brands such as HP, Dell and Lenovo
Powerful Intel CPUs - Core i3/i5/i7
Configurable memory options
Solid State Drives as standard
Class-leading warranties up to 5 years, backed by our exceptional support team
Optional brand-new business class keyboard & mouse
We're here to help you get the best equipment for your school whilst keeping within your budget. Get in touch with us for a chat.
sales@ict-direct.co.uk
01254 820980
Categories
Hardware
Screens
Monitors
IT Services
Classroom Resources
Distributor/Reseller