Refurbished Business Laptops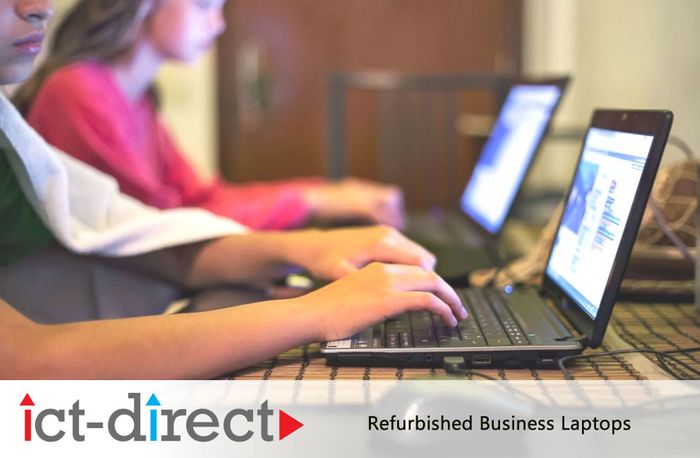 ICT Direct have been providing UK schools with the finest refurbished business-class laptops for more than a decade.
Now more than ever we appreciate these devices and the flexibility they offer us.
Our business class laptops are feature-rich devices from the top ranges of big brands. These devices are built to the highest standard and many will have an original price well in excell of £1000!
ICT Direct prices are much lower, giving you a powerful, robust laptop designed for us by buisiness executives for a fraction of the price of a similar new device.
With build quality far outstripping similarly specced new 'consumer' laptops, you can be sure that the day to day rigours of school life will be brushed aside with ease.
When you purchase an ICT Direct laptop you get:
Top quality Grade A device from leading brands such as HP, Dell and Lenovo
Pristine 12-14" high definition screens
Powerful Intel CPUs - Core i5& /i7
Configurable memory options
Solid State Drives as standard
Tested Grade A Batteries
Class-leading warranties up to 3 years, backed by our exceptional support team
We're here to help you get the best equipment for your school whilst keeping within your budget. Get in touch with us for a chat.
sales@ict-direct.co.uk
01254 820980
Categories
Hardware
Screens
Furniture
Monitors
Classroom Resources